Knife Rights Instagram / Social Media VOLUNTEER Wanted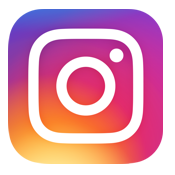 Knife Rights is looking for a VOLUNTEER willing to take on responsibility for Knife Rights' Instagram Page, with occasional ancillary efforts on Facebook and Twitter. This is an unpaid position.  Ideal candidate will be a knife enthusiast and have a deep understanding of how to get the most out of Instagram and social media to benefit Knife Rights and our goal of a Sharper Future for all Americans™.
Goal:
Building our Instagram account. Spreading awareness about our organization through Instagram and building our presence while promoting our legislative advocacy and fundraising.
Possibility of this turning into a paid position is very remote. Travel with Knife Rights to NRA Annual Meeting and BLADE Show a possibility, dependent upon applicant's skill set.
Tasks:
Become intimately familiar with our mission and vision for Rewriting Knife Law in America™ to forge a Sharper Future for all Americans™.
Work closely with Knife Rights' Chairman Doug Ritter and Director of Legislative Affairs Todd Rathner to manage our Instagram account on a daily basis, creating postings and campaigns around our immediate legislative and fundraising efforts and otherwise maintaining the interest of subscribers to our Instagram.
Eventually, answer questions and engage with others on our behalf once mastery of the legal and politically sensitive practical limits of those exchanges has been developed and proven.
Skills/Experience:
Appropriate social, time management  and organizational skills. Experience with Instagram as well as Facebook and Twitter. Knowledge of, and involvement in, the knife community will be a significant advantage.  Experience with political or other advocacy efforts may be a plus. Experience dealing with confidential information would be a plus.  Applicant will have to sign a strict Confidentiality and Non-Disclosure Agreement.
Apply: 
Send a BRIEF email expressing your interest in the position and why you'd like to take on this VOLUNTEER job, why you feel you are a good fit for the job and an explanation of how much time you are prepared to dedicate to the job on a daily basis, plus a resume, plus links to your existing Instagram account(s)  and any Facebook and Twitter accounts that you have personally or manage, plus links to at least 4 Instagram accounts that in your opinion incorporate elements that your believe you would want to emulate for Knife Rights. Please note if you would be available to travel to the NRA Annual Meeting and BLADE Show.  Send your email to: info@KnifeRights.org