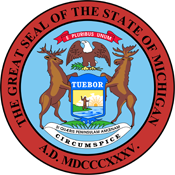 Knife Rights' Michigan Switchblade Ban Repeal bill, SB 245, becomes effective today, October 10, 2017. Sponsored by Senator Rick Jones, SB 245 repealed Section 226a (switchblade ban) of the Michigan penal code originally enacted in 1952. SB245 was the culmination of years of effort by Knife Rights and our friends in Michigan including Senator Mike Green, the original sponsor of the bill.
Note that double-edged blades, including those in an automatic (switchblade) knife, remain prohibited from concealed carry.  All other restrictions on knives in Michigan statute remain in effect.
Knife Rights Chairman Doug Ritter noted, "this is a great day for Michigan knife owners, but there is still plenty of work to be done to rid Michigan of its remaining archaic and vague knife restrictions. Knife Rights will keep working until Michigan's law-abiding knife owners are free to carry any blade they want."
Knife Rights has repealed switchblade bans in Alaska, Colorado, Illinois, Indiana, Kansas, Maine, Missouri, New Hampshire, Nevada, Oklahoma, Tennessee, Texas and Wisconsin and now in Michigan.