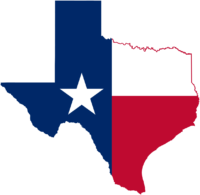 As we were in Washington, D.C. yesterday lobbying on our Knife Owners' Protection Act including repeal of the Federal Switchblade Act we received the welcome news that Texas  Governor Greg Abbott signed into law Knife Rights' bipartisan Texas Knife Law Reform Bill, HB 1935, that repeals all "illegal knives" in Texas statute. 
We must once again express our gratitude to our House sponsors, Primary Author, Rep. Frullo, Joint Authors, Reps. Dutton, Kuempel, Moody and Springer and Coauthors, Reps. Canales and Lambert as well as our Senate sponsor, Sen. John Whitmire. Under the most difficult circumstances they stood tall for Texas and freedom and got this bill done. Thanks also to all of you who called and emailed in support.
HB 1935 eliminates daggers, dirks, stilettos, poniards, swords, spears and most notably, Bowie knives, completely from Texas statute, effectively allowing them to be carried anywhere in the state.
In order to get the bill moved after the tragic UT stabbing just days before the House vote, a minor amendment was added to stipulate that knives with blades over 5 1/2 inches are now defined as "location restricted" knives. These knives may be carried throughout the state except in a narrow list of places such as schools, colleges, correctional facilities, houses of worship, and bars that derive more than 51% of their income from alcohol sales. Minors are also restricted as to when they can carry these knives.  Full details at: https://kniferights.org/hb-1935-bottom-line/
WARNING: the new law does not go into effect until September 1, 2017.  Until then, existing restrictions on "illegal knives" remain in pace.
In 2013 Knife Rights' repeal of Texas' switchblade ban was enacted. In 2015 we got Knife Law Preemption enacted, removing all local knife ordinances more restrictive than Texas state law. Now in 2017 we have removed all of the "illegal knives" in Texas law, finally allowing Texans the right to carry a Bowie knife. But, we are not yet finished. We will be back in two years to see about striking those last remaining minor knife restrictions in Texas. We won't stop until Texas is a free as everyone thinks Texas is.
This is a perfect example of why your support is so important. Otherwise, there's no way we could have afforded for Todd to spend nearly a month in total in Austin shepherding this bill through the legislature under the most trying of circumstances. Your support is critical!
Save