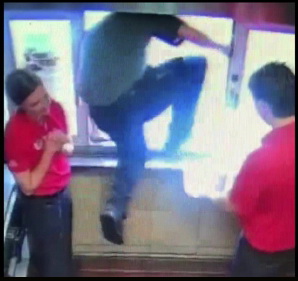 On Tuesday afternoon, June 25, Logan Simmons (age 19), who works in a Chick-Fil-A branch in Flowery Branch, Georgia, spotted a six-year-old child choking in his seatbelt in a nearby car and immediately rushed to help. Climbing through the drive-in window, Simmons pulled out his pocketknife and cut the boy free, saving his life. "You could see he was turning red and losing pigmentation in his face," he told WSB-TV.
A huge "WELL DONE" to this quick-thinking young hero who used his EDC pocketknife to save the child. Carry a Knife – Save a Life!™
Knife Rights is Rewriting Knife Law in America!™ with your help, making it easier then ever for you to carry whatever EDC knife you want. 31 bills repealing knife bans in 22 states and in hundreds of towns and cities in just 9 years!
Support Knife Rights' efforts to Forge a Sharper Future™ with a donation in the Ultimate Steel™ Spectacular and get a chance to WIN from OVER $160,000 in Custom Knives, Guns & More!

OVER $20,000 of TAIL END BONUS Prizes Received at BLADE Show have been added! DONATE NOW or DONATE AGAIN to get your chance at these Tail End Bonus prizes and DOUBLE YOUR CHANCES OF WINNING by being eligible for TWO DRAWINGS! www.UltimateSteel.org