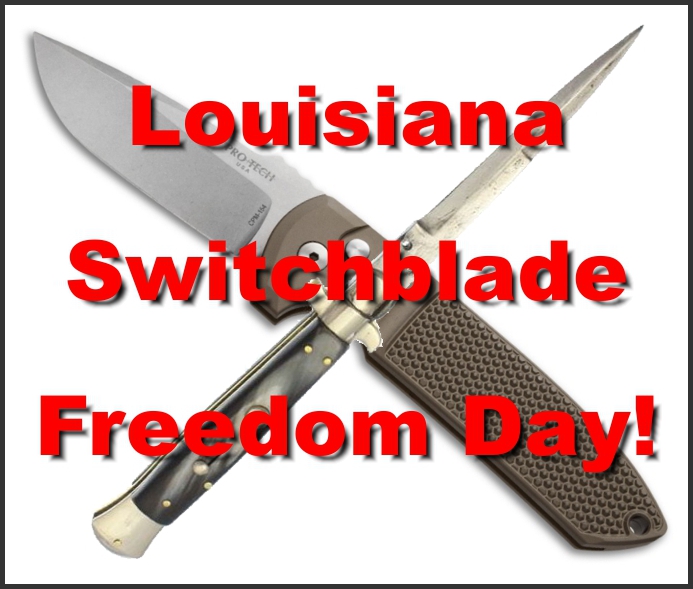 August 1st is Switchblade Freedom Day in Louisiana when Knife Rights' Switchblade Ban Repeal bill, HB 892, goes into effect.
HB 892 repealed the total ban on switchblade knives in Louisiana and allows for the possession of a switchblade knife provided it is not "intentionally concealed on one's person." That provision was necessary to gain the neutrality of the Sheriffs and the State Police. Manufacture and sale of automatic knives are also now legal.
Allowing for the concealed carry of a switchblade in Louisiana is complicated because it would require a significant change to Louisiana's concealed carry law. Knife Rights will continue to look for opportunities to fix this aspect of the law in the future.
WARNING: HB 892 did NOT  include Knife Law Preemption which would have nullified all local bans.  As such care must still be taken to check to see if a switchblade is legal where you reside or travel.  For example, New Orleans still retains its ban on switchblades.
Knife Rights' record of 29 bills repealing knife bans at the state and local levels in 21 states in the past 8 years is unrivaled. With your support, Knife Rights is rewriting knife law in America™.