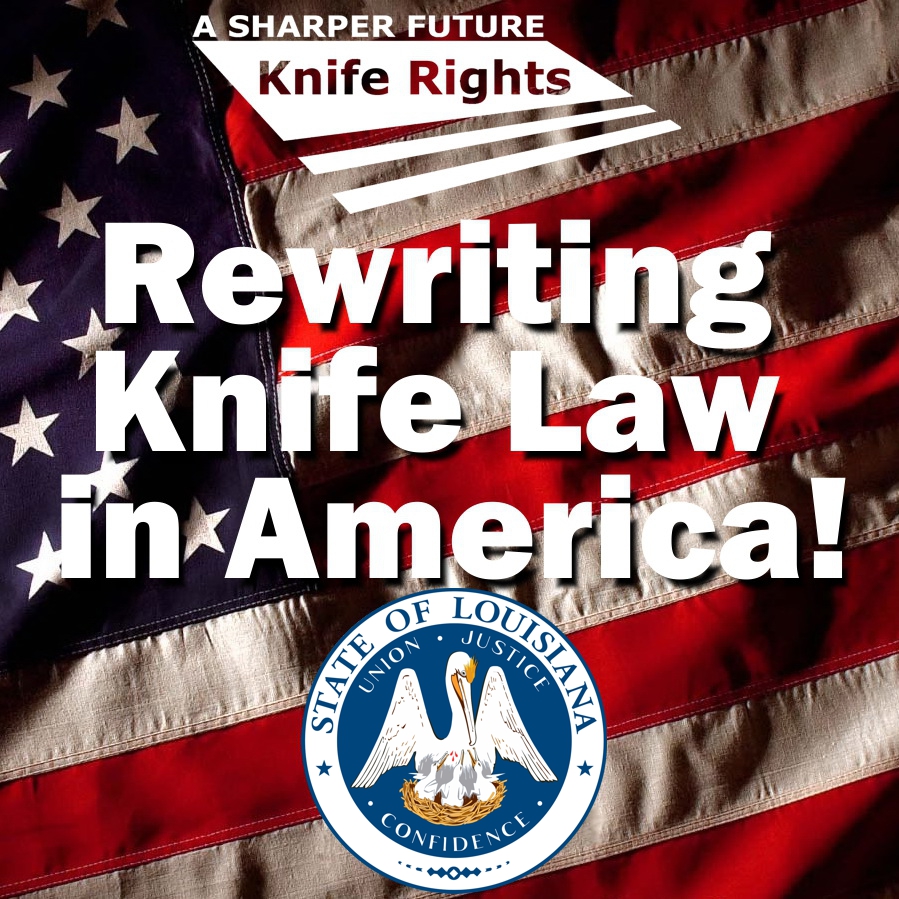 Knife Rights supported Louisiana Constitutional Carry bill, HB 131, which includes knives, was passed by the House by a bipartisan vote of 71-39. All "weapons," including knives, are covered by the bill. The bill now moves to the Senate.
We thank the primary sponsors for ensuring this bill covers all weapons, including knives. We work tirelessly to persuade legislators that Constitutional and Permitless Carry isn't just about firearms or handguns. The Constitution doesn't say "firearms," is says "arms." Our knives are arms, protected by the Second Amendment.
Knife Rights recognizes the efforts of our good friend Dan Zelenka, President of the Louisiana Shooters Association, for his relentless efforts in Louisiana.
Knife Rights is America's grassroots knife owners' organization; leading the fight to Rewrite Knife Law in America™ and forging a Sharper Future for all Americans™. Knife Rights efforts have resulted in 44 bills enacted repealing knife bans in 28 states and over 175 cities and towns since 2010.