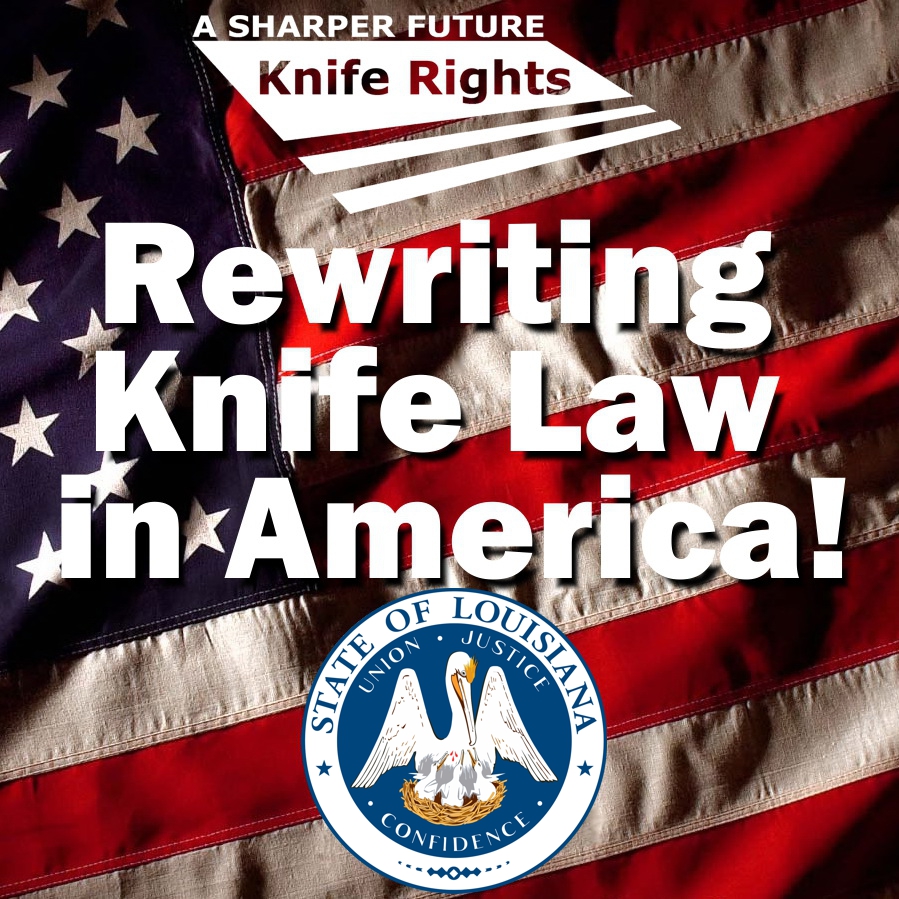 Knife Rights supported Louisiana Constitutional Carry bill, HB 131, which includes knives, was passed by the House by a bipartisan vote of 71-39. All "weapons," including knives, are covered by the bill. Unfortunately, the bill was amended to exclude adults under the age of 21 and to apply only to residents of the state. Knife Rights opposes the amendment.

The age restriction is likely unconstitutional after the Supreme Court's Bruen decision last year, as a Federal judge in Virginia recently ruled on a ban on firearms sales to adults under age 21. The non-resident exclusion would make Louisiana the only state with such an exclusion.
The bill now moves to the Senate floor. Knife Rights is supporting efforts by the Louisiana Shooting Association to reverse these changes on the Senate floor. We will keep you posted.
Knife Rights is America's grassroots knife owners' organization; leading the fight to Rewrite Knife Law in America™ and forging a Sharper Future for all Americans™. Knife Rights efforts have resulted in 44 bills enacted repealing knife bans in 28 states and over 175 cities and towns since 2010.