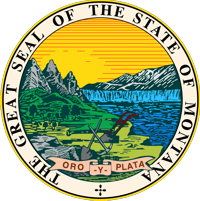 Montana Governor Steve Bullock has allowed HB 251 to become law without his signature. HB 251 removes the prohibition against concealed carry without a CCW of "a knife with blade 4 or more inches in length" The bill also removed Dirks, Daggers, Sword Canes, razors, "billy" and "knuckles made of any metal or hard substance" from the items prohibited from concealed carry.
Congratulations to sponsor Representative Kirk Wagoner.  The bill passed by large margins in the Senate (38 – 11 ) and the House (70 – 29).
WARNING: The new law does not becomes effective until October 1, 2017.