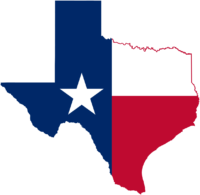 Knife Rights' companion "Location-Restricted Knife" Law Reform bills, SB 2381 and HB 2342, didn't make it out of the Calendars Committee in the House, which means they are dead for this session.
Unfortunately, despite having overwhelming support from members of the legislature and hundreds of emails from our supporters (thank you!), these bills met the same fate as many other pro-freedom bills this session in Texas. Once again Texas legislative leadership proves that Texas isn't nearly as Texas as most people believe Texas to be.
We would like to thank our bill authors, Representative Harold Dutton, Representative John Frullo and Senator Bryan Hughes, for their efforts on our behalf. Senator Hughes worked hard to get SB 2381 successfully passed through the Senate, while Reps Dutton and Frullo worked tirelessly to get try to get it through the House. Both bills were passed out of committee in the house with only a single nay vote between them.  Rep. Dutton even attempted to amend the language from HB 2342/SB 2381 onto another bill late Monday night, but it was shot down over a technicality.
It really helps when you have bill Authors/Sponsors working as hard as these gentlemen did to try to get us over the finish line in Texas. We look forward to working with them in the future to complete what we started in Texas way back in 2013. Eventually we WILL get Texas to be what everyone thinks Texas is, at least in regards to knives.