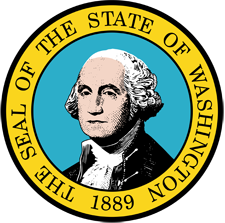 The Washington "Spring Blade" Knife Ban Repeal bill, SB 5782, was heard yesterday in the House Civil Rights & Judiciary Committee. Knife Rights' Director of Legislative Affairs, Todd Rathner, testified and answered member's questions. It is tentatively scheduled for a vote on Friday.
If you live, work or travel to Washington state AND have not yet done so, please use Knife Rights' Legislative Action Center to ask Committee Members to vote YES on SB5782: https://kniferights.org/resources/congressweb/#/26
DO IT TODAY and help us push this bill over the finish line! Knife Rights would like to thank our friends Mike Vellekamp of V Nives and Spencer Frazer, founder of SOG Specialty Knives & Tools, for their supportive testimony.
Knife Rights' has helped enact 16 Switchblade Ban or Restriction Repeals since 2010: Alaska, Indiana, Kansas, Maine, Missouri, Montana, New Hampshire, Nevada, Oklahoma, Tennessee, Texas and Wisconsin.
Knife Rights is America's grassroots knife owners' organization and the Second Front in Defense of the Second Amendment™. Knife Rights is Rewriting Knife Law in America™ and forging a Sharper Future for all Americans™. Knife Rights efforts have resulted in 31 bills enacted repealing knife bans in 22 states and over one hundred cities and towns since 2010.