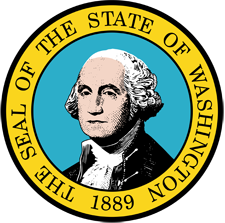 The Washington "Spring Blade" Knife Ban Repeal bill, SB 5782, which passed the Senate 46-1, has been scheduled for a hearing in the House Civil Rights & Judiciary Committee on Tuesday, Feb. 25.
If you live, work or travel to Washington, please use Knife Rights' Legislative Action Center to ask Committee Members to vote YES on SB5782: https://kniferights.org/resources/congressweb/#/26
Write Today and help us push this bill over the finish line! Knife Rights' has helped enact 16 Switchblade Ban or Restriction Repeals since 2010: Alaska, Indiana, Kansas, Maine, Missouri, Montana, New Hampshire, Nevada, Oklahoma, Tennessee, Texas and Wisconsin.
Knife Rights is America's grassroots knife owners' organization and the Second Front in Defense of the Second Amendment™. Knife Rights is Rewriting Knife Law in America™ and forging a Sharper Future for all Americans™. Knife Rights efforts have resulted in 31 bills enacted repealing knife bans in 22 states and over one hundred cities and towns since 2010.