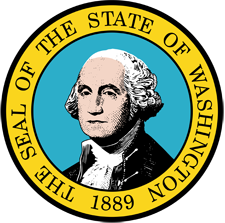 Led by the efforts of 2012 Knife Rights Freedom's Point Award winner Mike Vellekamp of V Nives, a bipartisan "Spring Blade" Ban Repeal bill, SB 5782, has been introduced by Washington State Senator Hans Zeiger. It would repeal the ban on sales and civilian possession of "spring blade" knives, as well as specifically exclude them from the definition of "dangerous weapon."  The bill is co-sponsored by Senators Fortunato, Takko, Padden, and Palumbo.
Vellekamp said, "I think it's time for Washington State to catch up with our neighboring states, and the other states in the union, that already allow for the possession, and sales of these useful tools, and this bill will also create new jobs and tax revenues for Washington."
Knife Rights will let you know when it is appropriate to engage your senator to support SB 5782.