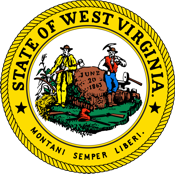 West Virginia SB 96 that expands the state's firearms preemption statute to include "deadly weapons," including knives, goes into effect Sunday, May 31st.
Preemption prevents enforcement of existing local knife ordinances, and prohibits new ordinances, more restrictive than state law which only serve to confuse or entrap law-abiding citizens traveling within or through the state.
Knife Rights passed the nation's first Knife Law Preemption bill in Arizona in 2010 and with West Virginia, has led 13 states to enact knife law preemption.