Limited Edition Knife Rights Logoed Hawaiian Shirt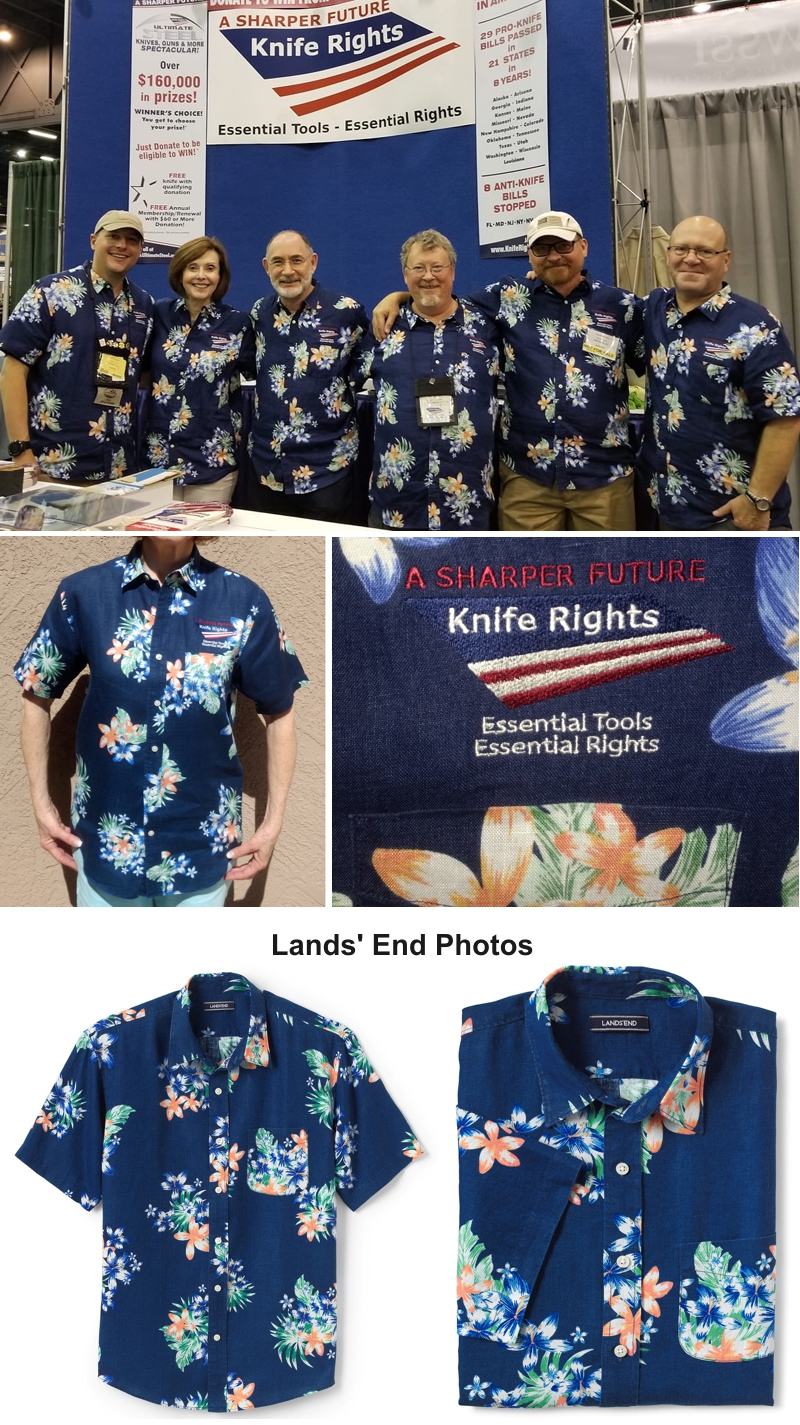 The Knife Rights logoed "Hawaiian" shirts that we had done by Land's End Outfitters to prank Knife Rights' super-volunteer Mike Crenshaw proved to be such a huge hit that many of you asked if you could purchase one. So, here's the deal:
We will take orders until 5 PM (Central), Friday, July 6, 2018, and then we'll place the order with Land's End. This is a one-time opportunity!
The orders will ship from us via Priority Mail. Cost of the shirt is $75.95 plus 10.50 for Priority Mail shipping.  Please allow 8 weeks for shipping.
From Land's End's description:
• Pure 100% linen fabric
• Straight collar
• Perfect length to wear untucked
• Machine wash, LINE DRY. (The shirt WILL SHRINK if you use the dryer!)  May be DRY CLEANED.
• Traditional Fit: Relaxed and comfortable
• Imported
It's like wearing a vacation. Linen is the kind of fabric you'd wear on an island getaway. Toes in the sand, cold drink in hand, warm sun against your skin. It's cool, breathable and – thanks to the natural wrinkle – always relaxed. With our classic tailoring and an improved fit, this is the perfect summer shirt, whether you're kicking it at an island resort or your own backyard luau.
Select the SIZE from Drop Down below.  You will then be taken to the Cart Page where you select the quantity.  You can add additional Shirt Sizes by Selecting "Continue Shopping >" at the upper right-hand corner of the Cart Page.