Retail Value:
$1,100.00
Donated By:
Andy Roy - Fiddleback Forge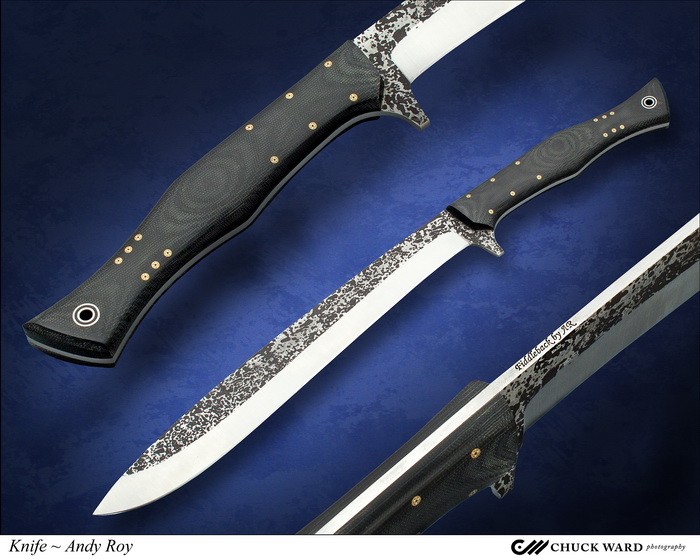 Previous Siripati Donation – Photo of actual knife will be posted when available.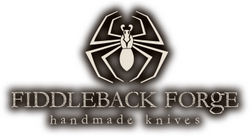 Impressive and intimidating, Andy Roy's Fiddleback Forge Siripati has a 12.5-inch and is 20.25 inches overall. This handle is 8 inches long, so you can use a 1 1/2 hand hold for serious work. Or, you can can hold it in two positions, and increase or decrease the amount of snap you use when chopping. The handle is Black Canvas Micarta with 12 mosaic pins and Fiddlebak's tradmark lanyard hole. The blade is convex ground on 0.156-inch thick 3D Spalted A2 High Carbon Tool Steel.
Blade Length: 12.5"
Blade Steel: A2 Tool Steel
Overall Length: 20.25"
Handle: Canvas Micarta