Donate to Win
Anthony Colandro - Gun For Hire Signed KA-BAR Becker BK7 Combat Utility PLUS another (unsigned) Becker BK7 Combat Utility to use! One for SHOW, One for GO!
Total Retail Value:
$377.92
Autograph PRICELESS!
Donated By:
KA-BAR Knives
**** Chosen by Winner:
James L.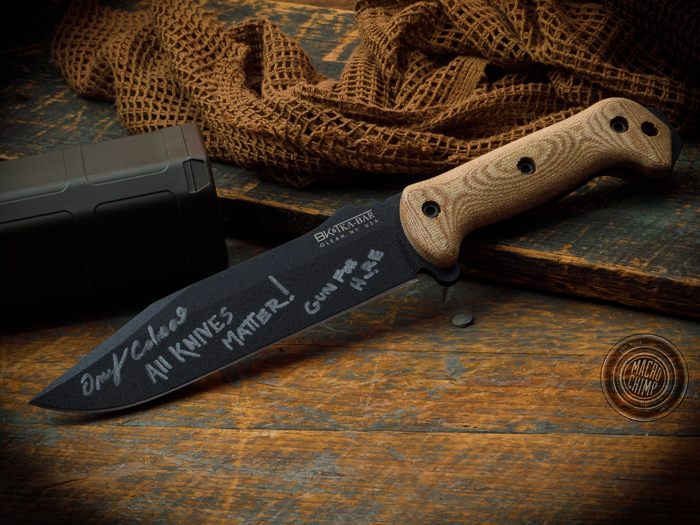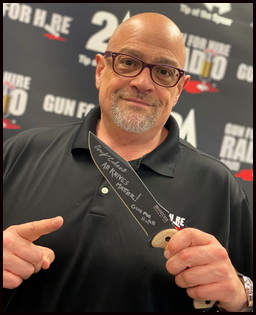 Anthony Colandro: Host of hit radio show "Gun For Hire Radio" – over one million listeners nationwide. Member, NRA Board of Directors and Association of New Jersey Rifle and Pistol Clubs Board of Directors. NRA Master Training Counselor (one of only 60 in U.S.). Aggressive, outspoken defender of Second Amendment rights for over 30 years in battleground state of NJ, making numerous TV and radio appearances. Helped defeat NJ legislative attacks in 2013. Strong advocate for Right to Carry. NRA Election Volunteer Coordinator. Supports NRA competitive activities, Women on Target, Eddie Eagle, NRA Civil Rights Defense Fund. 25+ year NRA Certified Instructor. NRA Law Enforcement Instructor. NRA Ring of Freedom and Heritage Society Member. Whittington Center Trailblazer #353. Founder of Gun For Hire, NJ's leading firearms training facility and indoor range.
---
KA-BAR BK7 Becker Combat Utility ($143.96) In an effort to bring an affordable, high performance, combat/utility knife to our troops, Ethan Becker consulted with fellow tactical trainers, and also, veteran and active duty infantrymen around the country. They all said that troops need a multipurpose knife that is capable of cutting, light chopping, prying, and hammering....all in a lightweight package. The operators also said that the sheath has to be easy to use in conjunction with web gear, and durable. After much prototyping and testing, we bring you the offering from BK&T, a knife designed with today's high-speed soldier [and a Grunt's budget] in mind...The BK&T Combat/Utility 7.
Ethan Becker is a man after our own heart. An avid outdoorsman who enjoys martial arts and hunting, Becker founded Becker Knife and Tool Corporation in the early 1980's to design the industrial-strength tactical and survival knives he'd always wanted for himself. What we love about Becker, other than his innovative designs, is that he spends so much time in the outdoors testing new equipment and designs. KA-BAR is proud to be the manufacturer of Becker Knife & Tool products - all brought up to date and approved by Becker himself.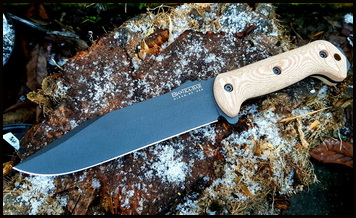 These Becker BK7s include KA-BAR Micarta® Becker Handle Sets ($45 each). 

Specifications
Blade Length: 7" 1095 CroVan

Overall Length: 12.75"

Blade Thickness: 0.188"

Blade Coating: Black epoxy powder coat

Grind: High, flat saber grind

Handle Material: Full tang, Grivory

Sheath: Black Nylon w/ kydex insert

Weight: 12.9 oz.

Made in USA