Donate to Win
Custom Bruce Bingenheimer Gorgon Linerlock Flipper Folder

Retail Value:
$3,200.00
Donated By:
Bruce Bingenheimer - R.I.P.
**** Chosen by Winner:
Scott H.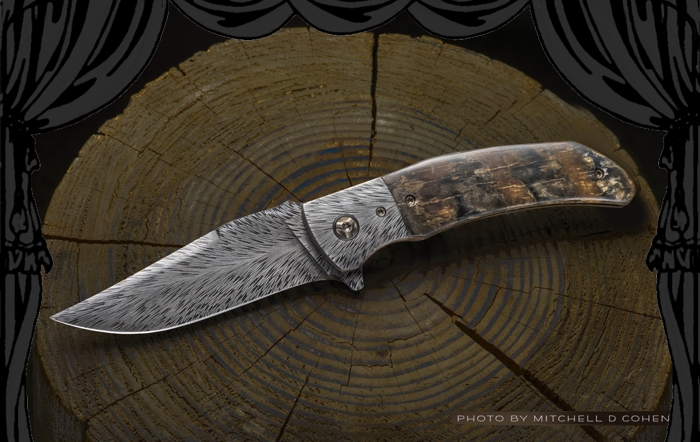 NOTE: It is not legal for residents of California, Hawaii, Illinois, New York and New Jersey to receive this prize due to these states' ban on ivory trade that includes 10,000-year-old fossil ivory. Knife Rights is not responsible for determining legality. Winner is responsible for compliance with all state and local laws governing the receipt and possession of fossil ivory items in the winner's jurisdiction. Click for complete rules.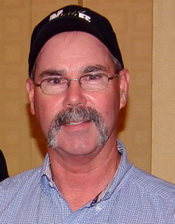 NOTE: Tragically, Bruce "Bing" Bingenheimer passed away not long after delivering this beautiful folder to us.  Bing was a longtime contributor to the Ultimate Steel™, which we certainly appreciated, but more importantly he was simply a great human being.  All of us who knew him miss him terribly and our memories of Bing will be a blessing forevermore.  R.I.P.
ABS Journeyman Smith Bruce (Bing) Bingenheimer's "Gorgon" liner lock flipper features Mammoth ivory scales and a 3.75-inch blade of his own Feather Damascus riding on ceramic pivot bearings. It has matching Feather Damascus bolsters, gold anodized Titanium pivot screw and back spacer with Titanium liners.