Retail Value:
$3,000.00
Donated By:
Broadwell Studios, Nichols Domascus, Fine Turnage Productions & NB Designs
**** Chosen by Winner:
Ryan W.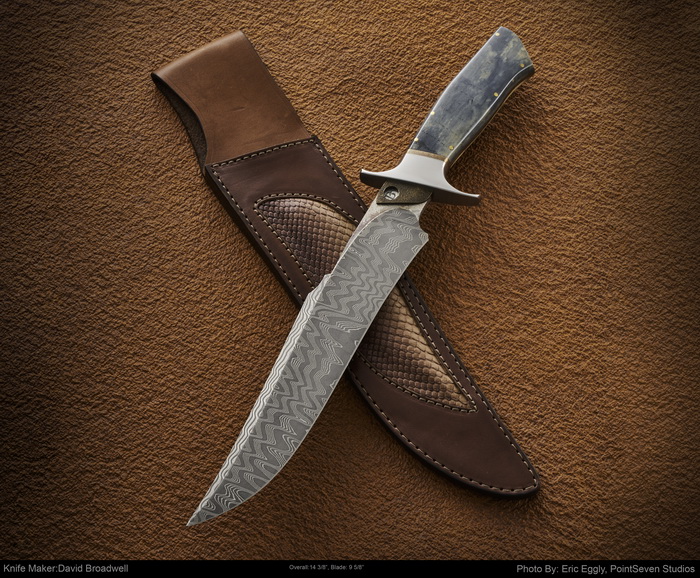 David Broadwell's Damascus Fighter has a recurved 9.25-inch blade of Fade pattern Stainless Damascus donated by Nichols Damascus. The handle scales are Mammoth Ivory donated by Fine Turnage productions with a Copper handle frame. A Naval Bronze collar incorporates a "viewport" framing Broadwell's mark on the blade. The guard is 416 Stainless Steel and is suitable for engraving. It is 14.25 inches overall.
Nita Broadwell's contribution is a striking sheath of cowhide with Italian tanned python.
While it's indisputably an art knife, it's also a functional, working knife. The lines flow and proportions are balanced. Features are created with the eye of an artist and the hands of a master craftsman. Broadwell considers functionality to be equally as important as design and artistic expression.