Retail Value:
$750.00
Donated By:
Bruce Bump
**** Chosen by Winner:
James C.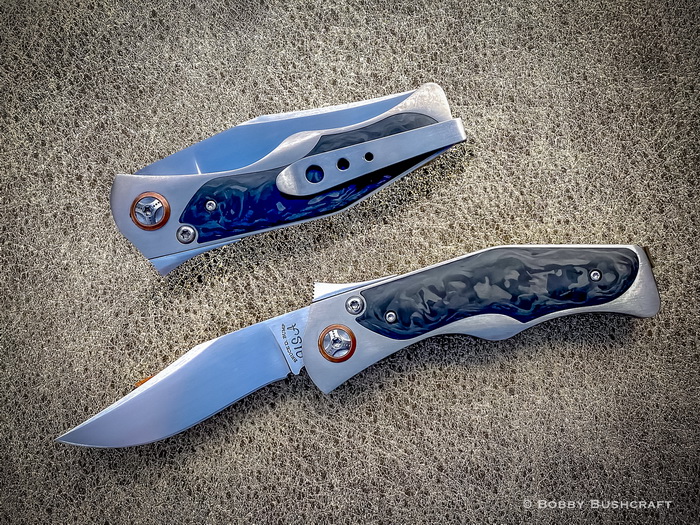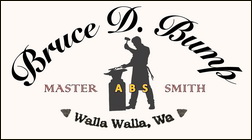 ABS Mastersmith Bruce Bump has crafted a a folder with a unique locking and opening mechanism that he call a "steel lock."  This mid-tech is called a Formula One Folder becuase the original custom knife was made with carbon fiber from a actual Formula One race car. The 3.5-inch Bowie blade is AEB-L high carbon stainless steel.  The handles are Titanium with Carbon Fiber inserts and a Titanium deep carry pocket clip.  It is 4.5 inches closed.
To open the blade, you squeeze the blade into the handle and then pull back the lock on the spine of the handle.  The blade springs partly open and will fully open with the slightest of wrist flicks.  Pull back that lock to close the blade.
Manufacturer Name:

Bruce Bump