Donate to Win
Custom Alice Carter Engraved Stanley Buzek Best Folder Award Winning  Double-Bladed Damasteel Trapper
Retail Value:
$2,200.00
Donated By:
Stanley Buzek & Alice Carter
**** Chosen by Winner:
Mark Z.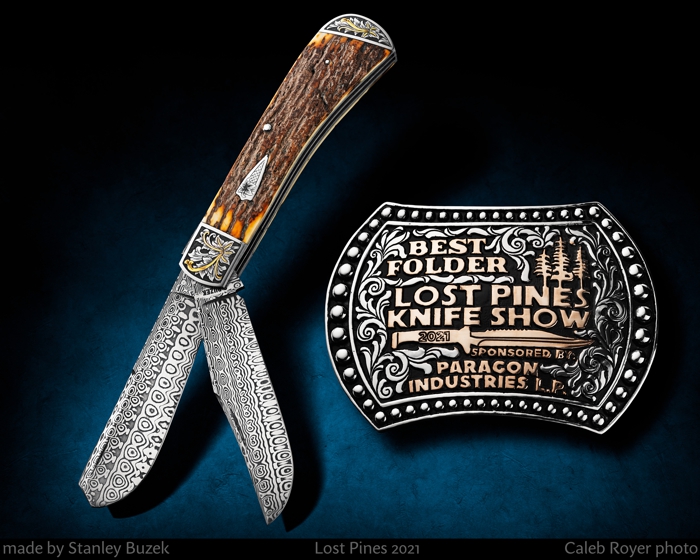 NOTE: It is not legal for residents of California, Hawaii, Illinois, New York and New Jersey to receive this prize due to these states' ban on ivory trade that includes 10,000-year-old fossil ivory. Click for complete rules.
Stanley Buzek's elegant Double-Bladed Slipjoint Trapper features 3.187-inch clip point and spey blades of Munin pattern Damasteel with Damasteel backsprings. The handle is Mammoth Ivory Bark with 416 stainless steel bolsters and shield. The bolsters and shield are beautifully engraved with 24K Gold inlay by Alice Carter.  The liners are hand fileworked. It is 4.25 inches closed.  The blades open with a  nail nick.  Buzek embroidered zippered pouch included.
NOTE:  This knife won "Best Folder" at the Lost Pines Knife Show in Austin, Texas, in May, 2021.