Total Retail Value:
$499.93
Donated By:
American Outdoor Brands' Caldwell Shooting Supplies
**** Chosen by Winner:
Dean S.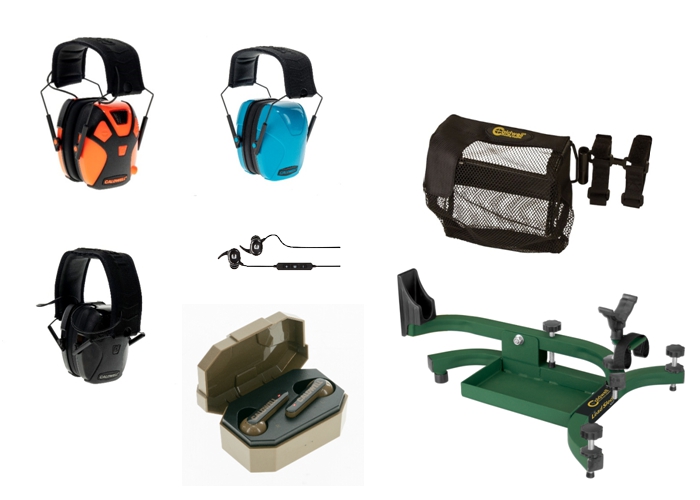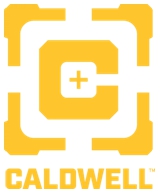 Universal Brass Catcher ($29.99) The Caldwell Universal Brass Catcher is the perfect tool for any re-loader or conscious shooter. This expended brass catcher conveniently fits onto bolt-action and semi-automatic rifles to allow you to focus on shooting, rather than worrying about where your brass is landing. When the bag is full (100 rounds of .223) simply use the zipper on the bottom of the bag to empty the casings into your desired container and keep shooting.
Lead Sled Solo ($109.99) The Lead Sled® Solo is the perfect shooting rest for sighting in any rifle or shotgun. Its unique offset frame is designed to accommodate all rifles including those with detachable magazines like the popular AR-15 platform. The heavy-duty steel construction provides a stable and solid shooting platform. A smooth pivoting elevation system is controlled with a single knob making adjusting onto target fast and precise. The front support is height adjustable and has a durable rubberized coating made to not scratch or mar your firearm. The Lead Sled® Solo has an integrated weight tray that holds a single 25-pound bag of lead shot. The combination of the weight and a heavy-duty spring between the frame and the base greatly reduces recoil from even the heaviest hitting magnum calibers. A welded steel brace covered with a durable rubber boot secures the butt of the gun while protecting it from abrasions. A strap integrated into the front support can be used to easily secure your rifles forend onto the rest.
E-Max Pro Electronic Earmuffs 23dB - Youth ($49.99) Our newly designed Youth Electronic Hearing Protection comes with a 23 dB Noise Reduction Rating (NRR) for maximum hearing protection on the range. With a padded headband, comfortable ear cushions, and low profile ear cups for an uninterrupted cheek weld, these are the most comfortable and functional electronic ear muffs available. When not in use, the Youth E-max muffs fold compactly in your range bag for a smaller footprint.
Earmuffs - Youth ($19.99) The newly designed Passive Hearing Protection come with a 24dB Noise Reduction Rating for maximum hearing protection on and off the range. With a comfort padded headband, soft comfortable ear cushions, and uninterupted cheek weld, these are the most comfortable passive earmuffs you'll ever wear at the range. They fold to fit compactly in your range bag and come in youth, adult, and low-profile designs for every age and preference.
E-Max Pro BT ($49.99) The E-Max Pro BT with Alkaline Batteries are newly designed from Caldwell, featuring high quality Bluetooth hearing protection with an all-day comfortable fit all at an affordable price. These E-Max are Bluetooth compatible with mobile devices and have a 24dB noise reduction rating. With high quality stereo sound and easy to use push button volume controls, you can listen to all your favorite music while on the range. Runs on (included) AAA batteries.
E-Max Power Cords ($109.99) The E-Max Power Cords are Bluetooth ear plugs that allow you to listen to your favorite music on your mobile device all while protecting your hearing on the range. Complete with high-quality stereo sound and a corded design that keeps them together, these plugs are rated with a 22dB noise reduction rating.
E-MAX® FDE Shadows ($149.99) The E-Max Shadows are Bluetooth, rechargeable electronic ear plugs designed to go where you go, play all your music, and keep your ears protected. High quality stereo sound is Bluetooth compatible with your mobile device and comes with a 23dB noise reduction rating. Dual microphones provide directional clarity and come equipped with easy to use touch volume controls. The charging case comes with an integrated lithium battery.
Features:
23db noise reduction
Battery Life: 5 Hours per charge
Includes a case that can recharge the earplugs 4-5 times
Bluetooth Pairing with phones or other capable devices for music or phone calls
Multiple ear tips included
Adjustable ambient sound amplification