Retail Value:
$400.00
Donated By:
Craig Camerer Custom Knives
**** Chosen by Winner:
Mike C.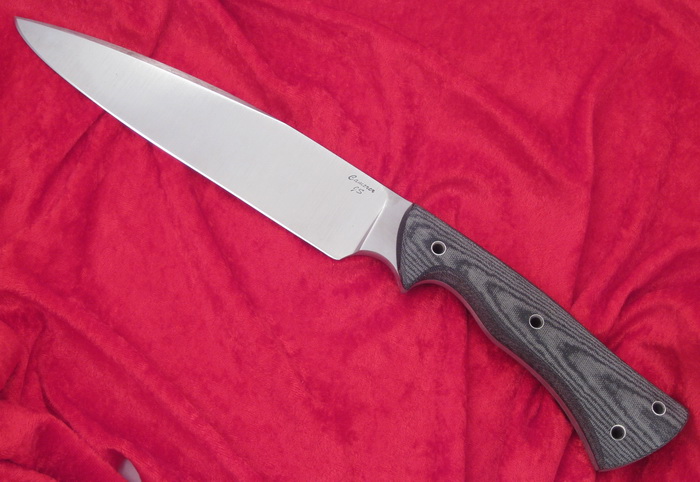 Forged in Fire Champion Craig Camerer forged this Big B Fighter for this year's Blade University "Forged in Fire" class that he co-taught with JW Randall. It was made in six hours, just like a contestant would have to do it on Forged in Fire. Craig explained, "It was basically to show that a performance knife could be made in six hours, but the fit and finish is what takes a hit. The heat treat on the knife is spot on and it will perform; it's just a bit rough around the edges."
Well, you can see from the photo that while it may not be finished to the degree that Craig would do for a typical custom from his shop, it's hardly a slipshod job.  The 8-inch blade is forged from W2 high carbon tool steel, 0.25 inches thick. The blade has a distinct hamon (that isn't visible in the snapshot) from being differentially hardened. The  knife is 14 inches overall with a tapered tang framed by black canvas Micarta.