Donate to Win
Custom Murray Carter Master Smith, High Grade Series Funayuki Kitchen Knife
Retail Value:
$1,500.00
Donated By:
Carter Cutlery
**** Chosen by Winner:
James G.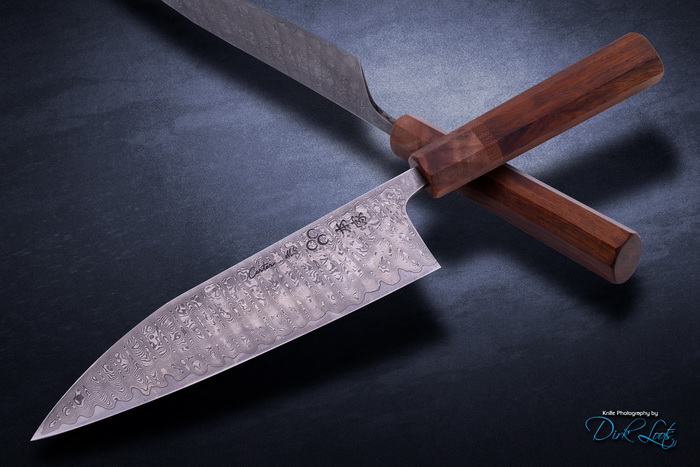 This is a Master Smith knife - a title and stamp reserved for the most exquisite cutlery from Murray Carter. The Master Smith stamp is only used on knives that represent the absolute pinnacle of Murray's knife making abilities.
The Carter Elbow is a design detail inspired by the Japanese wabocho. Murray modified it and now claims it as his own unique contribution to the industry. The radius of the Carter Elbow allows more steel to remain at the point which is traditionally a weaker place in the blade and has a tendency to get damaged first. Compared to a straight line down to the point, the Carter Elbow creates a more reinforced tip.
Blade Style: Funayuki
Blade Length: 206mm (8.1 inches)
Overall Length: 353mm (13.9 inches)
Blade Steel: Hitachi White #1 Steel core laminated with 180 layer Ladder Pattern Damascus (alternating 1025 High Tensile Steel and Pure Nickel Sheet)