Total Retail Value:
$229.00
Donated By:
CAS Iberia
**** Chosen by Winner:
Garett O.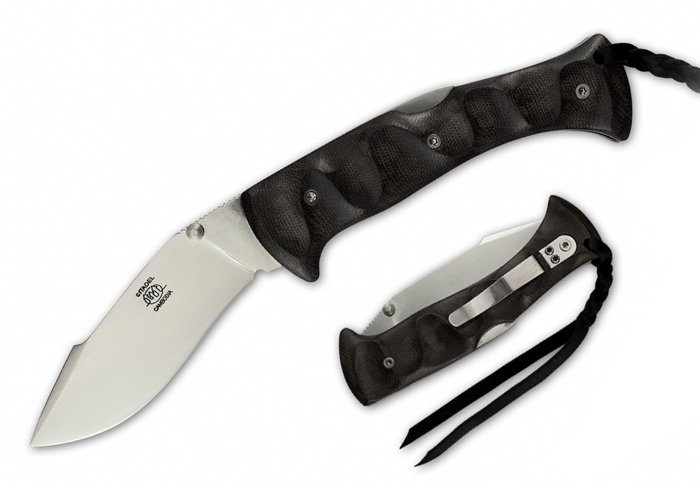 Looking for an exceptional outdoor knife but prefer folders? Look no further.
Citadel's Phobos lock-back folder is a true wilderness companion. Using all modern materials (N690Co stainless blade, Z40C13 stainless scales & lock, micarta handle scales) the Phobos is a break from most of Citadel's knives while retaining everything that makes them so special. The N690Co stainless steel blade is sharpened to a full convex edge providing long-term edge retention. Hollowed-out micarta scales have a unique design that provides a ton of grip without fatiguing the hand.
The blade shape is kukri-esque and lends itself to just about any task you can throw at it. The back-lock and spring are strong, much stronger than a liner lock and give a quite satisfying thunk when the blade is opened. A stainless pocket clip is included.
A nylon canvas pouch with embroidered Citadel logo is included.
Overall: 9 5/8"
Blade Length: 3 5/8"
Handle Length: 5 1/2"
Weight: 9oz
Thickness at Guard: 5mm
Blade Steel: N690Co
Handle Material: Micarta