Donate to Win
Chaves Ultramar Scapegoat Street Clip Point - Black G10
Retail Value:
$325.00
Donated By:
Chaves Knife and Tool
**** Chosen by Winner:
Cole S.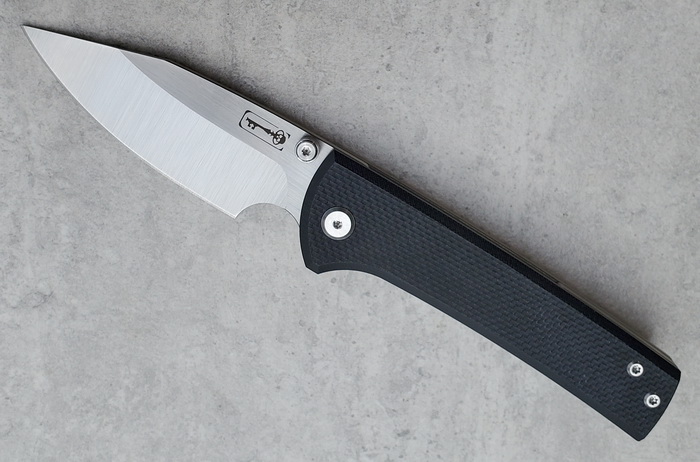 The Scapegoat Street folding knife is another of Ramon Chaves's excellent designs. Like his other knives in his ULTRAMAR production series, the Scapegoat Street is manufactured by Reate Knives, who are known for their unassailable quality and virtually perfect fit and finish. The Scapegoat Street stands out beside its fellows by its sleek clip point blade with a large finger choil that opens smoothly on bearings. Its titanium frame lock is designed in a way that maximizes handling comfort without sacrificing the lock's accessibility: it will disengage when you want it to, but only when you want it to.
This Scapegoat comes with two pocket clips, a classic style clip, and the Chaves signature skull clip.
Overall Length: 7.75"
Blade Length: 3.50"
Cutting Edge: 3.00"
Blade Width: 1.125"
Blade Thickness: 0.15"
Blade Material: Bohler M390
Blade Style: Clip Point
Blade Grind: Flat
Finish: Satin
Edge Type: Plain
Handle Length: 4.375"
Handle Width: 1.00"
Handle Thickness: 0.54"
Handle Material: Black G-10 and Titanium
Weight: 4.77 oz.
Pocket Clip: Tip-Up
Opener: Thumb Stud
Pivot Type: Bearings
Lock Type: Frame Lock