Donate to Win
Chaves Knife and Tool Ultramar Redencion 229 - Ti/Black G10
Retail Value:
$345.00
Donated By:
Chaves Knife and Tool
**** Chosen by Winner:
Richard D.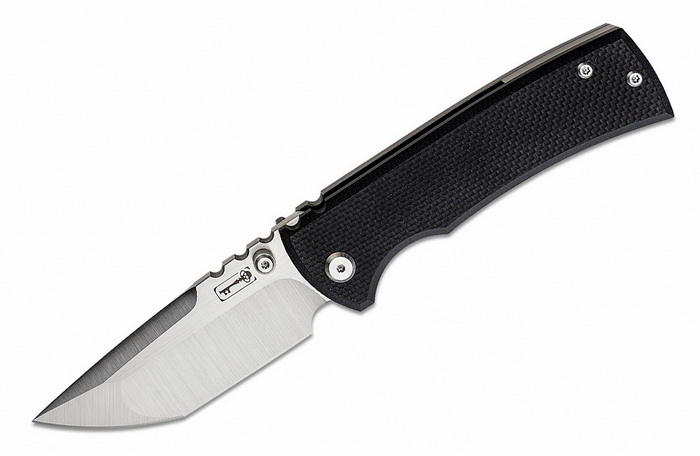 The Chaves Knives Redencion 229 based on the revered custom Redención 228 model. This knife is part of the Ultramar series, a production line made by Reate to bring Ramon's exceptional custom designs to a wider audience. The Redencion 229 comes with two pocket clips, a classic style clip, and the Chaves signature skull clip.
Blade Length: 3.625"
Cutting Edge: 3.45"
Closed Length: 4.625"
Overall Length: 8.25"
Blade Material: M390 Stainless steel
Blade Thickness: 0.157"
Blade Style: Drop Point
Blade Grind: Compound
Blade Finish: Satin
Handle Material: Stonewashed Titanium and Black G10
Handle Thickness: 0.540"
Locking Mechanism: Frame Lock
Pivot Assembly: Bearings
Pocket Clip: Stonewashed Titanium (Tip-Up, Right Carry)
Weight: 6.42 oz.