Donate to Win
CIVIVI Knives Appalachian Drifter and Stylum Slipjoint Pkg #1
Retail Value:
$165.00
Donated By:
We Knife
**** Chosen by Winner:
Bob T.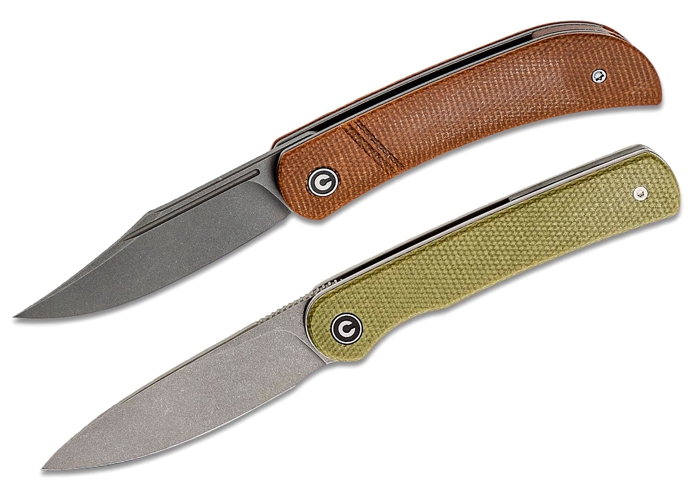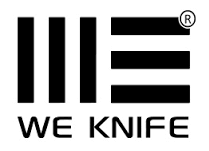 The Appalachian Drifter ($98) is a double detent lock folding knife that is coming for your current EDC. Those familiar with the detent lock know how awesome it is and those unfamiliar will learn soon enough. This slipjoint mechanism is all the rage because it allows for smooth opening and closing action without the oppressive force of a traditional backspring. Instead of one detent ball, it has two, which allow just the right amount of force to keep it both open and closed. This allows for the ceramic bearings to shine and the action to be as smooth as any other flipper out there, even if the tab is quite small. We find the Appalachian Drifter to be just the right size for everyday carry and its aesthetic hits right on the mark.
The Stylum ($70) is part of the new breed of gentleman's folder that makes accessing and closing the blade as easy as can be. It's a front flipper double detent slipjoint design with ceramic bearings so both the opening and closing action are quite smooth. The blade is a deep-bellied drop point with a small finger choil and high flat grind. The simple handle has a single finger groove and a slightly curved shape which makes it very ergonomic for all users. Rounding out the design is a deep carry bayonet pocket clip that allows for right-hand carry. Elliot and Chirs nailed it with the Stylum, a vastly different beast than what we're used to from the men behind Ferrum Forge.
Appalachian Drifter Specs:
Blade Length: 2.96" (75.2 mm)
Closed Length: 3.84" (97.5 mm)
Overall Length: 6.80" (172.7 mm)
Blade Material: CPM-S35VN Stainless Steel
Blade Thickness: 0.100" (2.5 mm)
Blade Hardness: 59-61HRC
Blade Style: Clip Point
Blade Grind: Hollow
Blade Finish: Stonewash
Handle Material: Brown Micarta
Handle Thickness: 0.49" (12.5 mm)
Liner Material: Stainless Steel
Locking Mechanism: Double Detent Slipjoint
Pivot Assembly: Caged Ceramic Bearings
Pocket Clip: Stainless Steel (Tip-Up, Right Carry)
Weight: 2.49 oz. (70.6 g)
Micarta Backspacer
Made in China
Stylum Specs:
Blade Length: 2.96" (75.2 mm)
Closed Length: 3.96" (100.5 mm)
Overall Length: 6.85" (174.1 mm)
Blade Material: 10Cr15CoMoV Stainless Steel
Blade Thickness: 0.118" (3.0 mm)
Blade Hardness: 59-61HRC
Blade Style: Drop Point
Blade Grind: Flat
Blade Finish: Stonewash
Handle Material: Olive Micarta
Handle Thickness: 0.43" (10.9 mm)
Liner Material: Stainless Steel
Locking Mechanism: Double Detent Slipjoint
Pivot Assembly: Caged Ceramic Bearings
Pocket Clip: Stainless Steel (Tip-Up, Right Carry)
Weight: 2.40 oz. (67.9 g)
Designer: Elliot and Chirs Williamson of Ferrum Forge Knife Works
G10 Backspacer
Made in China