Donate to Win
TOPS Knives The Bestia Fixed Blade autographed by America's Sheriff David A. Clarke, Jr. PLUS another TOPS Knives The Bestia to use! One for SHOW, One for GO!
Total Retail Value:
$600.00
Autograph PRICELESS!
Donated By:
TOPS Knives
**** Chosen by Winner:
Mark V.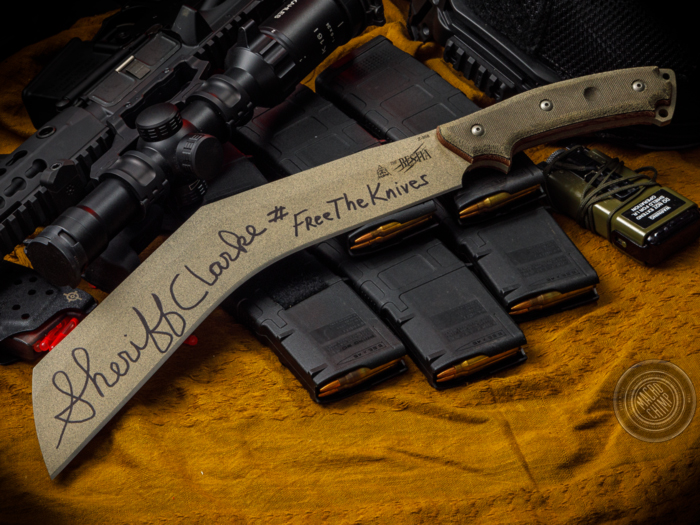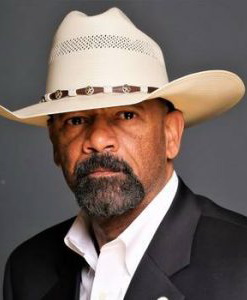 "It isn't about the size of the knife or the type of knife, it is about freedom. I support Knife Rights!"

---
First shown at the 2020 SHOT Show New Products Showcase, The Bestia ($300) was very well received, for obvious reasons.
Leo wanted a large kukuri-like chopper, but not an actual kukuri. So, The Bestia was born by melding El Chete - already one of TOPS' most popular workhorses - with a kukri, to create a true beast in chopping ability. The long, forward curved blade and weight behind it bites deep with each swing and the tan traction powder coating will protect the blade for years to come. The handle is also long enough to hold in 2 positions. One for full on chopping and one for more controlled and even fine cuts. What really makes this knife comfortable to wield are the sandwiched Micarta handles that are thick, but well-contoured. The open-backed Kydex sheath with a leather dangler attachment make it easy to carry given its size.
View YouTube video: https://www.youtube.com/watch?v=egsLPKaCzuQ&t=26s
As soon as you hold one in your hands, you know that it just wants to get some work done.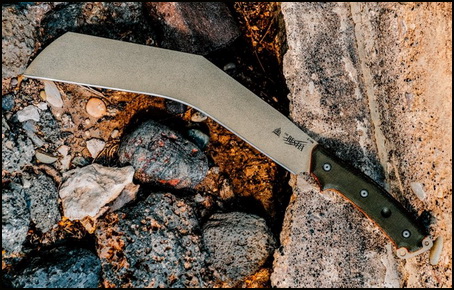 Overall Length 19.25"
Blade Length 13.00"
Cutting Edge 12.75"
Blade Thickness 0.250"
Blade Steel 1095 RC 56-58
Blade Finish Tactical Stone
Handle Material Tan Canvas/Green Canvas Micarta
Knife Weight 31.5oz
Weight w/ Sheath 42.4oz
Sheath Included Yes
Sheath Material Black Kydex
Sheath Clip Dangler
Designer Leo Espinoza