Donate to Win
Custom David R. Davis Carbon Fiber Backspring Swayback Slipjoint
Retail Value:
$900.00
Donated By:
David R. Davis
**** Chosen by Winner:
Dennis B.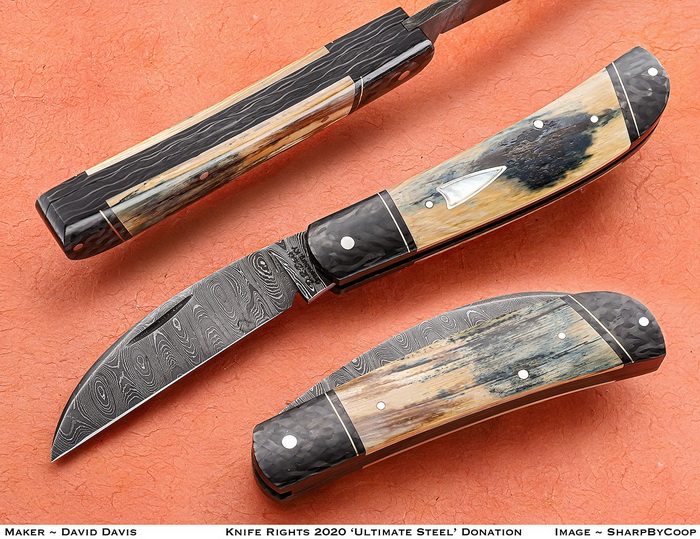 NOTE: It is not legal for residents of California, Hawaii, Illinois, New York and New Jersey to receive this prize due to these states' ban on ivory trade that includes 10,000-year-old fossil ivory. Click for complete rules.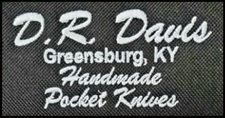 David R. Davis has crafted for us one of his unique Carbon Fiber Backspring Swayback Slipjoints with a 3.25-inch Wharncliffe blade of Ladder Damascus. The Carbon Fiber double-bolstered and 18K Gold inlaid integral frame holds Exhibition Grade Blue-hued Mammoth Ivory inlay featuring a Mother of Pearl shield with 18K Gold inlay. It is 4.25 inches closed and 7.25 inches open. This is Serial Number CF-011.
Davis' original Carbon Fiber Backspring Swayback won the 2021 Blade Show Most Innovative Design Award and the Carbon Fiber Backspring is patent pending.