Donate to Win
Custom Edmund Davidson ViXXiN II Neo Tactical Integral Fixed Blade
Retail Value:
$3,800.00
Donated By:
Edmund Davidson
**** Chosen by Winner:
Donald L.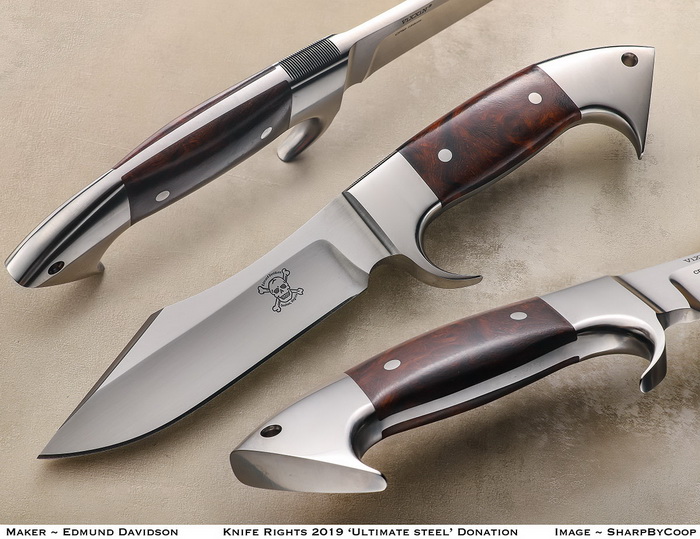 Edmund Davidson is internationally acclaimed for his extraordinary integral knives. Integral means that they are created from a solid billet of steel, CPM 154CM powder metalurgy high carbon stainless steel in this case, by carefully removing material until all that is left is a blade, guard, tang and butt cap, all one piece. Then the handle material, in this case Desert Ironwood, is carefully fitted and secured in place. Davidson sets himself apart from many integral knife makers in that he uses no computer controlled (CNC) machinery to remove all that metal; it is all done painstakingly using conventional tooling.
Edmund calls this integral design the ViXXiN II, a slightly downsized version of the original, and describes it as being Neo Tactical. It is 10.5 inches overall with a 5.375-inch harpoon point blade, hollow ground with a fine hand rubbed satin finish overall.