Donate to Win
Dawson Knives Relentless Sword - Arizona Copper Finish
Retail Value:
$1,045.00
Donated By:
Dawson Knives
**** Chosen by Winner:
Brian B.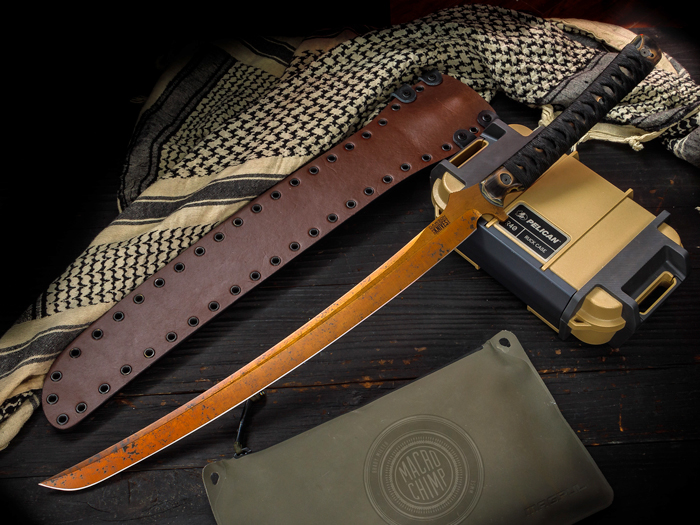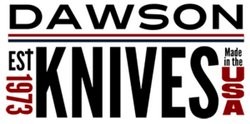 This modern samurai-style sword features a full length top bevel that strips away excess weight, revealing a lean, hungry beast with a nasty attitude and plenty of teeth. Forward thumb ramp, integral hand guard and Japanese interlocking wrap in synthetic silk.
The blade is 17 inches of tough Crucible CPM 3V High Carbon Powder Metallurgy Steel, 0.20 thick and 26 inches overall. It is heat treated in-house for maximum toughness, durability and edge-holding capability. The blade has been given Dawson's proprietary Arizona Copper finish. The handle is polished Raffir Noble with authentic Japanese interlocking wrap in black synthetic silk. Raffir Noble is a composite material with fine brass and bronze meshes inside a tough semi-transparent resin.
A custom Kydex/Leather Hybrid fitted sheath is provided. Protected by Dawson Knives' "Common Sense Guarantee" and lifetime resharpening is provided.