Retail Value:
$300.00
Donated By:
Harvey Dean, Alex Ruiz & Johnny Stout
**** Chosen by Winner:
Matt M.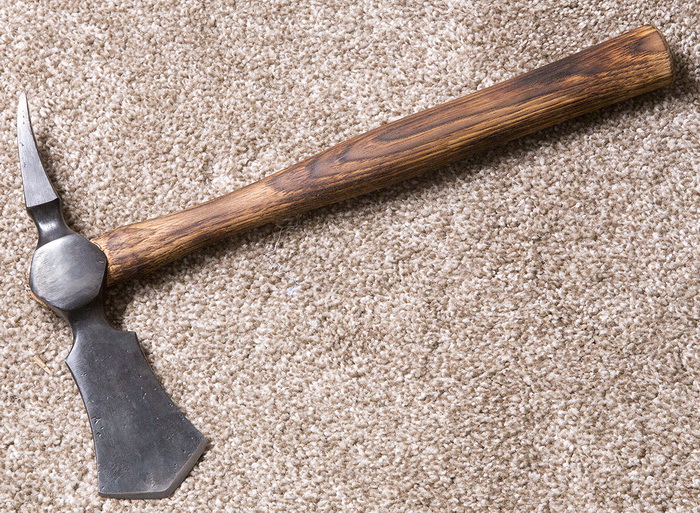 This tomahawk was forged from a ball peen hammer as a demonstration during this year's Guadalupe Forge Winter Hammer-In & Knifemakers Rendezvous by Master Smith Harvey Dean. Finish work was done by Forged in Fire Champion Alex Ruiz and then generously donated to Knife Rights. The hammer-in is hosted by Johnny Stout and Harvey Dean at Johnny's workshop in New Braunfels, Texas, about 45 minutes south of Austin.
The 2019 Guadalupe Forge Fall Hammer-In & Knifemakers Rendezvous will be held October 12-13.  It's a great opportunity to learn more about making knives and meet some great makers, collectors and enthusiasts. Email Johnny Stout for additional information on attending the hammer-in: johnny@stoutknives.com