Retail Value:
$825.00
Donated By:
Demko Knives
**** Chosen by Winner:
Edwin K.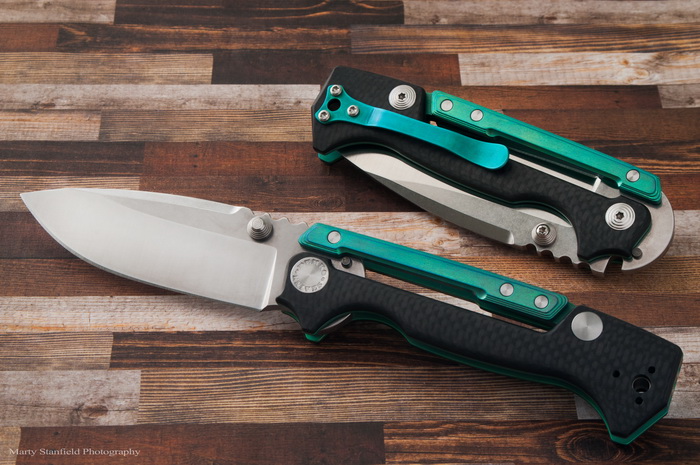 This MG AD-15 sports a Carbon Fiber handle, green anodized Titanium frame and Scorpion Lock, and stonewashed blade.
The Demko Knives AD-15MG offers a mid-tech version of Andrew Demko's innovative custom design. It comes equipped with the Demko designed Scorpion lock that provides rock solid lock up. Andrew modified a traditional lockback design by integrating it into the handle and adding a stop pin, eliminating blade play and overtravel issues. The heavy duty titanium frame handle has Carbon Fiber scales for a comfortable and secure grip. A titanium pocket clip and backspacer round out this unstoppable Demko design.