Retail Value:
$395.00
Donated By:
Demko Knives
**** Chosen by Winner:
Edward D.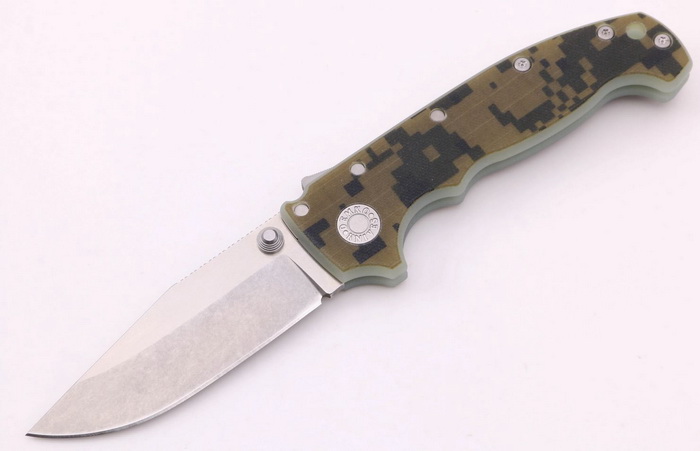 The Demko MG AD-20 with the NEW Shark Lock is undoubtedly the STRONGEST Folding knife being made today. This powerful folder design is precision crafted with a thick Titanium Lock and a Thick Cross Hatched G-10 Front Scale. The CPM 20CV Blade has a very crisp Mid Height Hollow Grind with a uniform Stonewashed Finish.
The Blade opens extremely smoothly and due to it's size, this is a knife that will take on ANY chore as well as excel at everyday cutting tasks. Andrew's New Unique Locking mechanism, called the Shark Lock, actually rotates the Lock Bar upward in the front to release. The Titanium pocket clip will allow this big knife to ride discreetly in your pocket.
Specifications:
Overall Length: 8.5"
Blade Length: 3.7"
Blade Material: 20CV
Handle Length: 5.00"
Handle Material: Digital Camo G10
Weight: 6.1oz