Donate to Win
Custom Doug Riley Stag-Handled Historic Materials Bowie
Retail Value:
$1,200.00
Donated By:
Raven Hawk Custom Knives
**** Chosen by Winner:
Ryan W.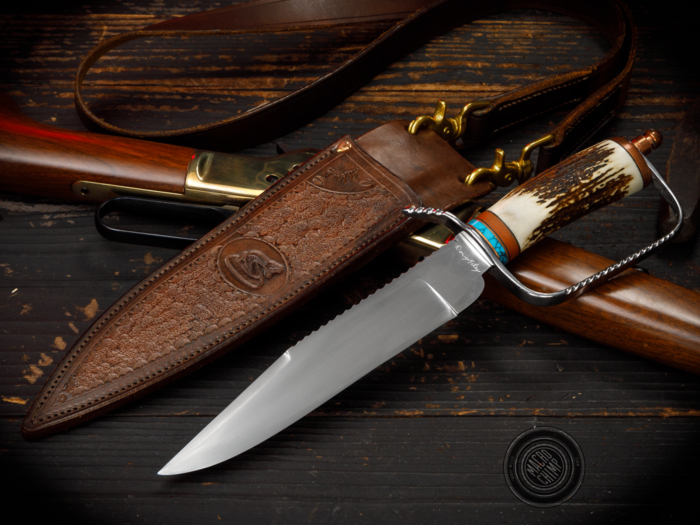 Doug Riley has forged an awesome Camp Style Bowie with an 8.5-inch blade of his own historic Canister Damascus (un-etched) made from a World War II German K98 rifle barrel and powdered 1084 high carbon steel. The blade tested at 59 HRC. The handle is European Stag donated by Jerry and Diana Kockhheiser, with Turquoise and Micarta spacers and a Copper pommel. The D-Guard was forged from a wrought iron bolt that came from the historic Otway Covered Bridge in Southern Ohio, circa 1874.  It is 14 inches overall.  Riley gives credit to Lin Rhea for blade design. The maker-made tooled shoulder-carry style sheath is made from 10 oz. medium brown leather with brass and copper fittings.