Donate to Win
Knifeworks Doug Ritter RSK® MK1-G2 and Mini-RSK® MK1-G2 Knifeworks Exclusive 2-Knife Set
Total Retail Value:
$324.90
Donated By:
Knifeworks and Doug Ritter
**** Chosen by Winner:
Zachary O.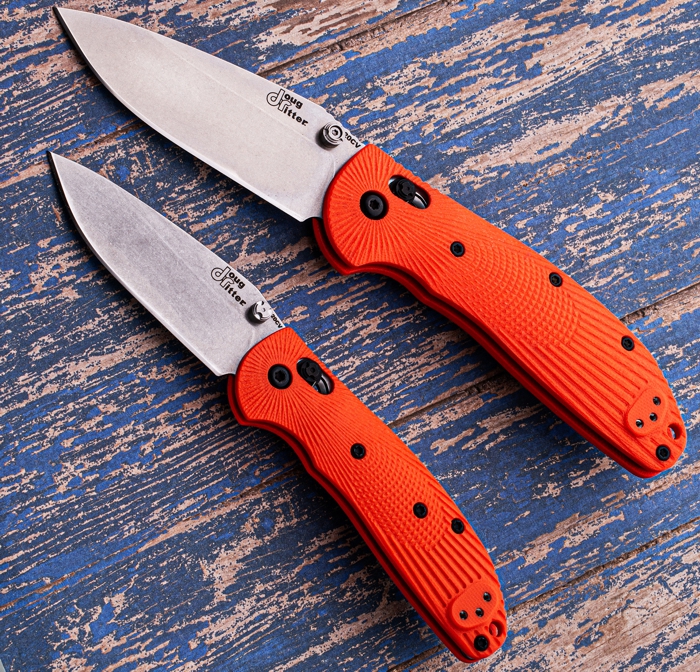 WINNER may choose any available standard handle and blade combination.
The next generation of survival authority and Knife Rights Chairman Doug Ritter's popular RSK® Mk1 ambidextrous folder, manufactured by Hogue, is available EXCLUSIVELY from KnifeWorks. The RSK® Mk1-G2 and Mini-RSK® MK1-G2 (Generation 2) are upgraded versions of the originals. They feature a G10 handle, Ritter's highly regarded wide-chord, high flat-ground drop point blade in CPM 20CV, the ambidextrous ABLE™ Lock and other refinements. Ritter said, "I don't believe that you will find a better overall value in a USA-made folder for everyday utility or survival. And, like the original, it's a knife you can bet your life on™."
WINNER may choose any available standard handle and blade combination.  (Retail Value listed is for most expensive combination)

RSK® Mk1-G2 ($159.95 - $174.95)
Mini-RSK® Mk1-G2 ($139.95 - $149.95)
Manufacturer Name:

Hogue Knives