Retail Value:
$287.60
Donated By:
ESEE Knives - Randall's Adventure & Training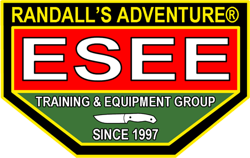 The Mess Tin Kit is designed around quality tools used by our team members and wilderness survival students. Key components of the survival priorities are addressed, including water, fire, signaling, food gathering and navigation. The kit is small enough to stow in a daypack and carried every day.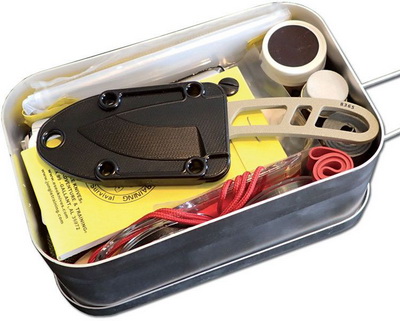 Contents (Subject To Substitutions): Randall's Adventure & Training Large Tin made from 1100 Aluminum, ESEE Candiru Knife, Pocket Map Card Set, Survival Card Set, Victorinox Hiker Knife, Potable Aqua Tablets, Suunto Compass, Kevlar Line (100′ Spool), Snare Wire, Basic Fishing Kit, Tinder Quik Fire Tabs, Rapid Rescue Whistle, Emergency Duct Tape, Red Fresnel Lens, 10' Orange Survey tape, 30' Small Cordage, Pencil, Brite Strike Lite (2 Each), Waterproof Matches, Emergency Signal Mirror, Large Fire Steel, Emergency Water Bags, Sewing Needles & Cordura Repair Patch.
Container Dimensions: 6.25″ x 4″ x 2.5″ 

Container Material: 1100 Aluminum

Kit Weight: 25 Ounces