Retail Value:
$229.00
Donated By:
HEAdesigns
**** Chosen by Winner:
Andrew S.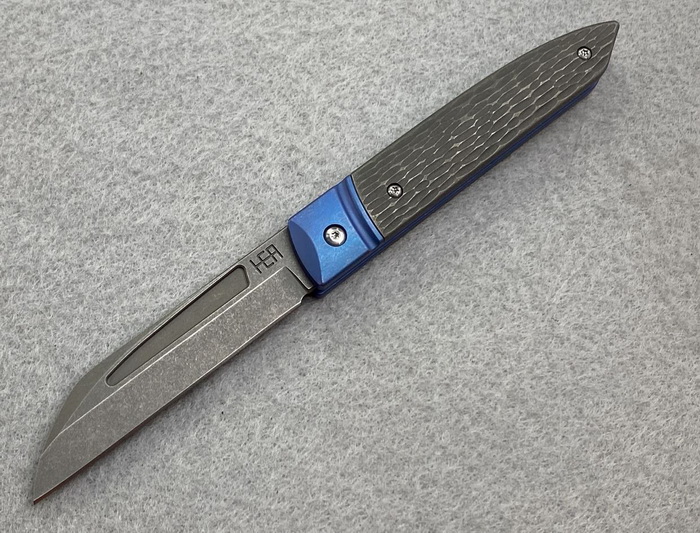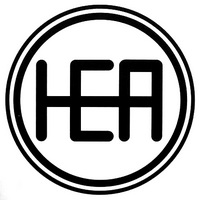 Blade:
2.7 in. long, 1/10 in. thick stock, S35VN blade that's super easy to slip into the pocket and forget about until you need it

Extremely easy to open via the blade groove allowing for the convenience of a slip joint without the nail breaking tension it usually requires to open

Time tested sheepsfoot blade profile further optimized to be an excellent everyday carry companion

Signature machined HEA logo on the blade flats with the now customary mirrored AEH on the back

The finish on the blade and stainless steel back spring for the Jigged Ti version is a ceramic blast with a stonewashed finish

The walk and talk on the Falcon is so good it can be an on-the-go podcast
Handle:
3.7 in. long, 0.47 in. thick at the thickest point, milled and fully contoured 6AL4V Aircraft Grade Titanium handle

Bolster section is outfitted with a unique wrapped "rat tail" that curves and slopes with the handle

Top of the handle is tapered down to make getting the Falcon in and out of the pocket even easier

The finish on the base Ti for the Jigged Ti scales is a ceramic blast with a stonewashed finish

Our custom HEA Jigged Ti pattern is uniquely textured and 3D machined to match the overall profile of the Falcon

At 2.6 oz for the Jigged Ti version, these little guys are companions you never want to be without
The story of the Falcon...
The first knife I ever had as a kid was a slip joint. It was a swiss army knife look-alike (gas station army knife - GSAK). It had a blade designed to only cut air, nail tearing tension, and plastic handles that belonged in a happy meal toy. That being said it was a marvel to me how so much intended utility could be crammed in such a small package - suffice it to say, I carried it until it was unusable.
As the years passed and many knives and tools entered and exited my pockets - the slip joint continued to be a mainstay. Although they were so easy and convenient to carry - the majority of slip joints are riddled with issues:
They aren't designed with your pocket and use in mind.

They're difficult to open and require nails of adamantium to dig into the all too small nail nick (cutaway in the blade).

They're hard to hold in use, and the ones that are easy to hold are often too heavy.
With all these issues and more - I knew we had to do something fun with one of my favorite carry categories.
The Falcon has been a labor of love for 3 years. From the design process shared on IG live streams with the HEA fam giving live feedback to over 100 iterations and 20 prototypes - we're so excited to be finally releasing the Falcon!
Simplicity, portability, and utility are what the Falcon does best. So what about those slip joint issues mentioned earlier? The Falcon gets everything right:
Rounded, comfortable, and tapered, the Falcon is easy to get in and out of the pocket and comfortable even alongside other items you'll inevitably carry.

THE EASIEST slip joint to open and close. Why? You can just pinch it open - no nail nicks here, just a pinch - and even the pinch won't hurt as the blade groove is rounded so it's comfortable. With a half stop, it's easy to safely close. We even added a stop pin to ensure that when the blade is closed, it doesn't over-close and hit the back spring.

The fairly straight yet uniquely defined handle is comfortable for all hand sizes, classy, and lasting while still being uniquely HEA. Its lines flow in all 3 opening/closing positions unlike any other slip joint.
The Falcon bridges the gap between classic techniques and modern durability - it's a timeless piece of functional art that you can carry ANYWHERE!
There are so many little design details here, but we'll save some surprises for when you get yours. :) We're so excited to be sharing the Falcon with the HEA fam and can't thank you enough for the support!