Retail Value:
$1,180.00
Donated By:
Four Elements Smithy
**** Chosen by Winner:
Charles V.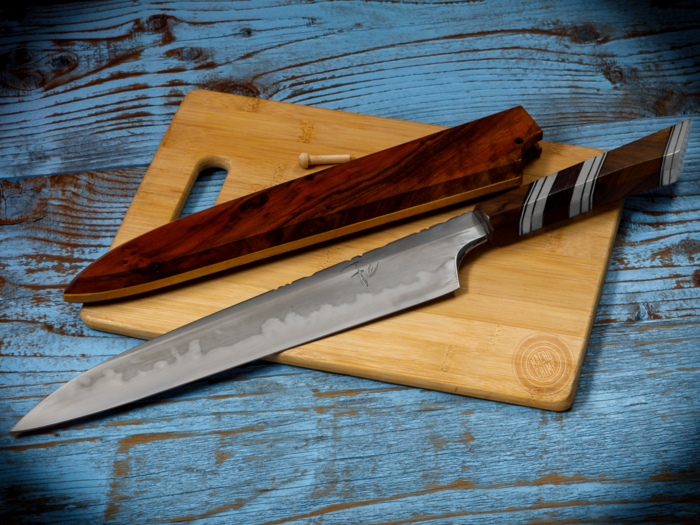 Heath Besch has crafted a striking 300mm Mioroshi Deba with a .025-inch thick blade of deferentially hardened 1095 high carbon steel. The blade exhibits a distinct hamon and it is hand fileworked on the spine. The handle is Black Walnut, Bloodwood and Nickel Silver. It is 17.937 inches overall.  The saya is Black Walnut.