Retail Value:
$1,500.00
Donated By:
Rick Hinderer Knives
**** Chosen by Winner:
Matt B.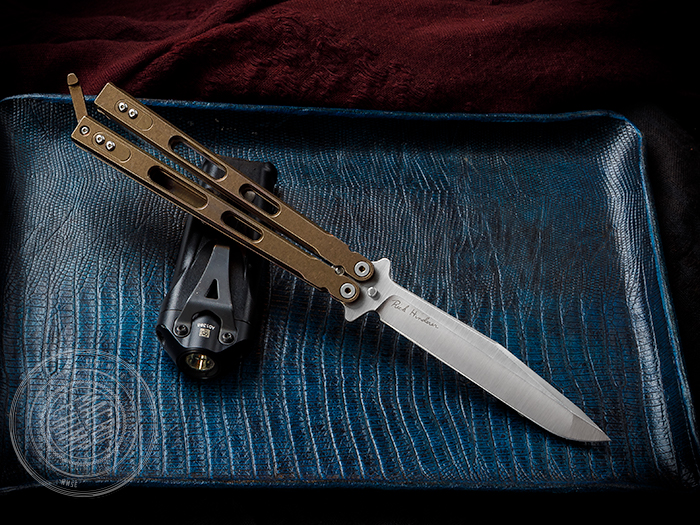 This Custom Nieves was one of Rick's original five prototypes, a rare knife indeed.
If you've ever dreamed of owning a balisong knife with the flawless USA made construction of a Hinderer folding knife, you're dreams are about to come true. Pronounced nee YEH ves, the Hinderer Nieves is a rock solid butterfly knife built with Rick Hinderer's trademark style and undeniable fit and finish. It's name was inspired by Captain Nieves Fernandez, the only known female Philippine Guerrilla leader who aided U.S. troops and revolutionary forces during World War II. The Nieves Balisong was created to embody her indomitable spirit and proficient knife skills.
Overall Length: 10"
Blade Length: 4.625"
Cutting Edge: 4.125"
Blade Width: 0.75"
Blade Thickness: 0.14"
Blade Material: CPM-S35VN
Blade Style: Spanto
Handle Material: Titanium
Finish: Stonewash Bronze