Retail Value:
$575.00
Donated By:
Jake Hoback Knives
**** Chosen by Winner:
Logan L.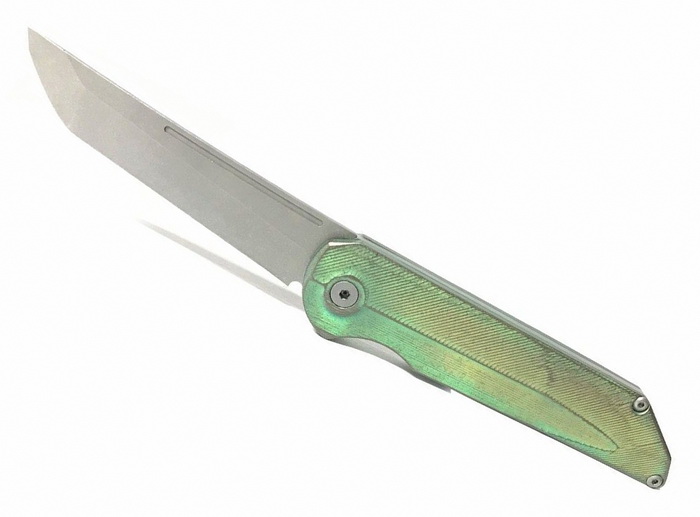 Stock Photo – Color May Vary

The Backslip was born of Jake's desire to design a more "friendly" Kwaiback, and what's a more friendly knife design than a slipjoint? Slipjoints always bring you back to a place where your grandpa sat you down and gave you a lesson on how to whittle a stick, and you watched while he pulled out his old slipjoint and showed you how it's done. This embodies what Jake wanted when he made this knife, but he also wanted a slightly more modern look. That's why he went with 3D scalloped machining on the handle; it gives the knife both excellent grip and a unique aesthetic appeal. The blade is the typical trailing point tanto found on all Kwaibacks and the blade opens smoothly without breaking your nail, but snaps open with authority! If you live in a restrictive locality, and a slipjoint is all you can carry, look no further than the Backslip. This is one of the most robust non-locking knives in our inventory and it will serve you well for years to come.
Specifications
Blade Length: 2.96"

Closed Length: 4.07"

Overall Length: 7.03"

Blade Material: AEB-L Stainless Steel

Blade Thickness: 0.070"

Blade Style: Trailing Point

Blade Grind: Flat

Blade Finish: Stonewash

Frame: 0.156 Grade 5 Titanium with Distal Taper, 3D Scallop Machining, Green/Blue Anodized

Handle Thickness: 0.41"

Locking Mechanism: Slipjoint

Pivot Assembly: Washers

Pocket Clip: None

Weight: 2.5 oz.

Made in the USA