Retail Value:
$800.00
Donated By:
Helm Enterprises, Forging Division
**** Chosen by Winner:
Tim G.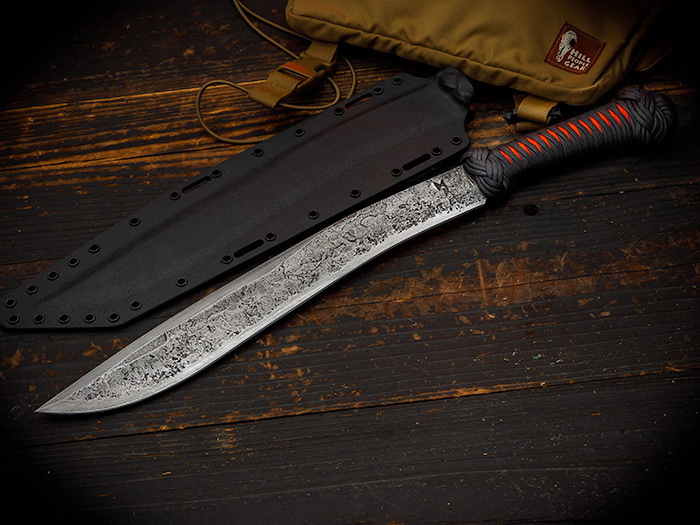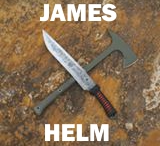 Forged in Fire Champion James Helm's Bush Sword features a 16.75-inch blade of his signature forge finished 80CrV2 high-carbon steel that has been triple normalized and triple tempered. Overall length is 23.5 inches. The bolster and handle is Helm's signature parachute cord, black over screaming orange, wrap soaked in marine epoxy with a slab of neoprene underneath the cord wrap on each side of the tang for a better shape to the grip area. The sheath is thermaformed Boltaron acrylic/PVC alloy.