Retail Value:
$650.00
Donated By:
Helm Enterprises, Forging Division
**** Chosen by Winner:
Mardiros M.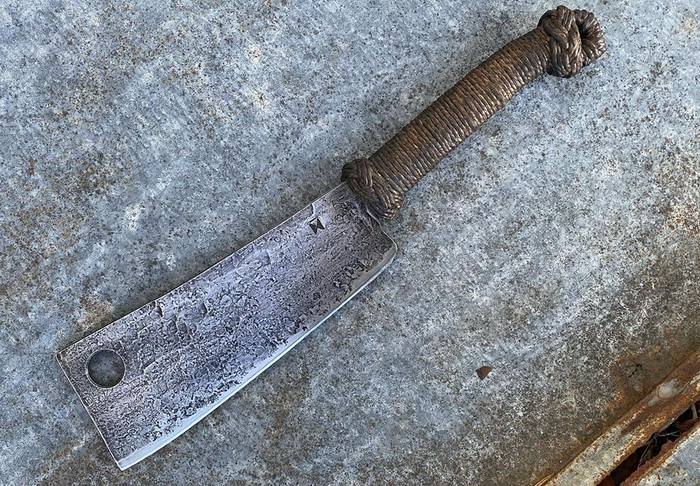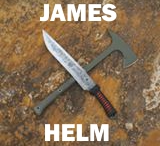 Forged in Fire Champion James Helm's awe-inspiring Cleaver was forged very close to final dimensions from 1/4" thick 80CrV2 steel, with a blade length of about 10",  width of 3 3/4", overall length of 17 3/4". It weighs 39 ounces, or just under 2 1/2 lbs. The handle is torched hemp cord impregnated with West System marine epoxy. The is sheath is thermaformed Boltaron.