Donate to Win
Legendary Knifemaker Johnny Stout's Basic Knifemaking Class
Retail Value:
$2,500.00
Donated By:
Johnny Stout
**** Chosen by Winner:
Richard N.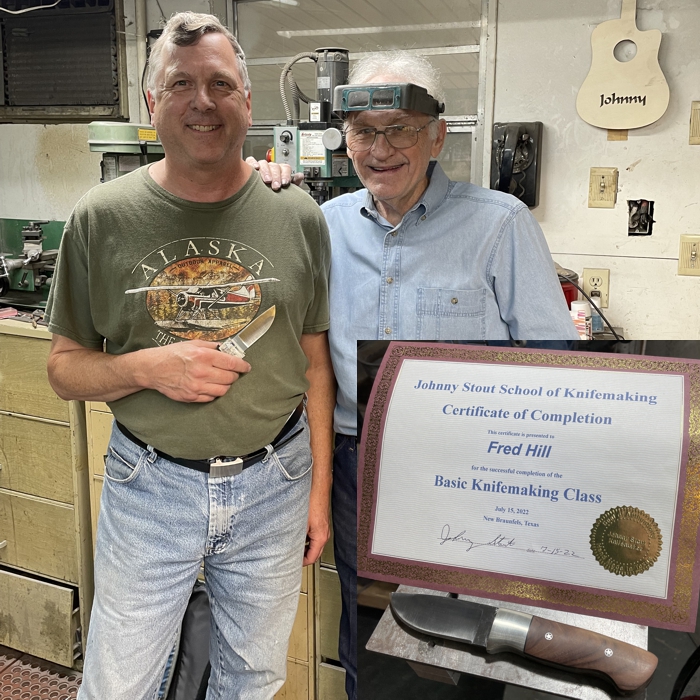 2021 Winner Fred H. w/ Johnny and the Knife He Built in the Class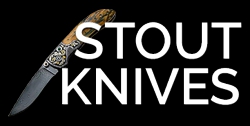 NOTE: Transportation and lodging is the responsibility of the winner.
Legendary multi-award-winning Texas knifemaker, and generous Knife Rights knife donor, Johnny Stout, has offered up one of his Basic Knifemaking Classes to a lucky Ultimate Steel Tail End Bonus Drawing winner.  It features one-on-one instruction for the knife enthusiast from one of knifemaking's master instructors.  If you've always wanted to learn how to make a knife, this will cut years off your learning curve!  Many of today's best knifemakers have taken instruction from Johnny.
This is a four-day class, scheduled at your convenience and his, in his workshop in New Braunfels, Texas.  You will leave having crafted your own field grade fixed blade knife (similar to the example below and held by the student above).