Donate to Win
KA-BAR Original USMC KA-BAR, Short KA-BAR and Big Brother 3-Knife Set
Total Retail Value:
$354.46
Donated By:
KA-BAR
**** Chosen by Winner:
Matt M.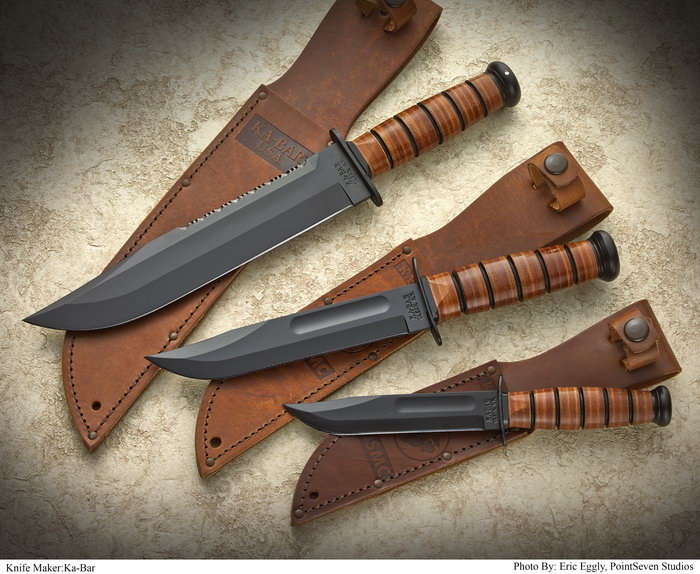 The most famous fixed blade knife in the World - "the KA-BAR" - was designed to serve our troops during World War II and is still doing its job, with honors, nearly 70 years later.
Featuring KA-BAR'S famous oval shaped leather handles, the Short KA-BAR version of the traditional KA-BAR is made just as well as the original.
Designed in cooperation with the highly-trained folks at S.E.I.G.E. (Strategic Edge Impact Global Enterprise) of Rochester, NY, the Big Brother is designed for a lifetime of hard work and constant use.
Each features a stacked leather handle, 1095 Cro-Van Steel and a leather sheath. Hardness is 58 HRc.
USMC KA-BAR ($104.90)
Blade Length: 7"
O/A Length: 11 7/8"
Short KA-Bar ($104.90)
Blade Length: 4 1/4"
O/A Length: 9 1/4"
Big Brother  (!44.58)
Blade Length: 9 3/8"
O/A Length: 14 3/8"