Total Retail Value:
$477.00
Donated By:
Kahr Arms
**** Chosen by Winner:
Evan R.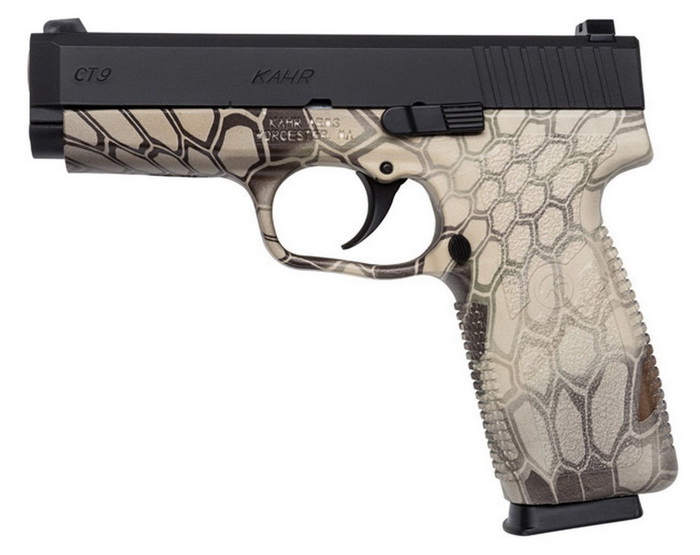 NOTE: Firearm will not be shipped directly to winner, but rather to Federal Firearms Licensee ("FFL") specified by winner (or selected by Knife Rights in Knife Rights' sole discretion). Winner can only take possession of firearm from the FFL. Winner must comply with all applicable legal requirements prior to taking possession of firearm. Winner is responsible for a shipping charge ($40 Pistol Caliber Pistols/$70 Rifle Caliber Pistols and Long Guns) and any fees charged by receiving FFL. Optics and Accessories will ship separately, not via the FFL. Click for complete rules.
The Kahr Value Series has the combination of features that makes them the best Concealed Carry Pistol in the market. The Kahr Value Series have the ideal combination of stopping power and shooting comfort, and is smaller, thinner and lighter than competitive brands. The Value Series' natural point of aim and low-felt recoil make them the ideal guns to shoot and carry. The introduction of innovative manufacturing processes in the production of the Value Series represents an unrivaled value in USA made pistols.
Kahr's full frame, value-priced firearms are designated the CT Series. These pistols feature a full-size polymer frame.
Caliber: 9mm
Capacity: 8+1
Operation: Trigger cocking DAO; lock breech; "Browning - type" recoil lug; passive striker block; no magazine disconnect
Barrel: 4", conventional rifling; 1 - 10 right-hand twist
Length O/A: 6.5"
Height: 5.08"
Slide Width: 0.90"
Weight: Pistol 18.5 ounces, Magazine 2.1 ounces
Grips: Textured polymer
Sights: Drift adjustable white bar-dot combat rear sight, pinned in polymer front sight
Finish: Black polymer frame, Kryptek Cammo, Blackened stainless steel slide
Magazine: 1 - 8 rd Stainless