Retail Value:
$2,000.00
Donated By:
Fisk Knives
**** Chosen by Winner:
Stephen F.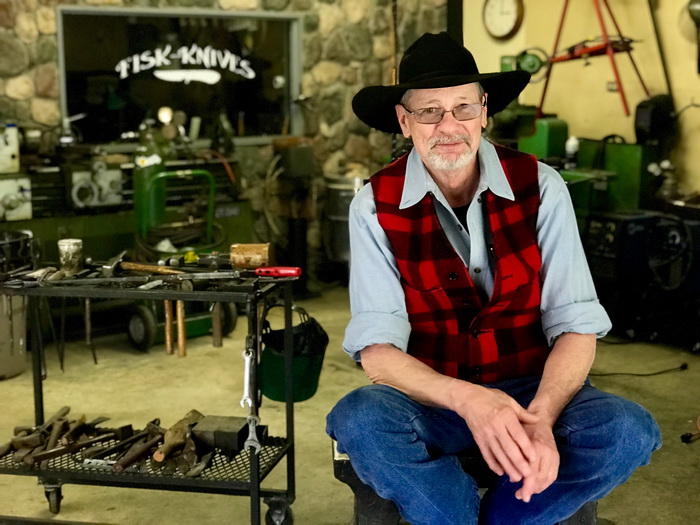 Master Smith Jerry Fisk has generously donated 2 days in his shop* working with you on whatever you want.  Never forged a knife; Jerry will teach you the basics. Seeking to up your forging game to get your J.S. or M.S; Jerry will give you two days of invaluable help towards that goal.
* Scheduled at your convenience and his, in his workshop in Nashville, Arkansas. Transportation and lodging is the responsibility of the winner. This prize may not be transferred from the winner without the express permission of Knife Rights and Jerry Fisk. It may not be sold under any circumstances.