Donate to Win
ESEE Knives Knife Rights 2020 Limited Edition Tertiary: $162 Retail Value Without Engraving - FREE* to $200 Donors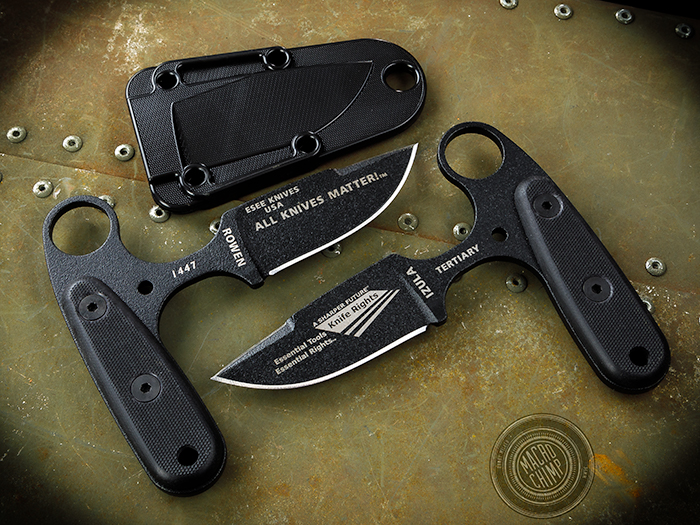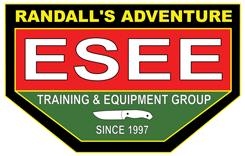 This ESEE Knives Knife Rights 2019 Limited Edition Tertiary features the Knife Rights Sharper Future™ logo on the front and our popular "All Knives Matter!®" trademark on the back.
Generously donated by ESEE Knives - Retail Value without engraving: $162 - FREE* to $200 donors

Includes 37 Entries (22 FREE) + FREE Annual Membership or Renewal
Designed by SWAT officer Lee Smith, the ESEE Tertiary is a vital law enforcment and military defense tool. The Tertiary builds on the tested Izula line, and takes its name from an edged weapon's natural place in the order of personal weapons — the third line of defense. This lightweight defense tool offers swift deployment, dependable piercing/cutting power, and low profile construction. Includes a hard plastic sheath with a clip attachment for comfortable belt carry. This model features black G-10 Izula scales for added grip security.
Overall Length:5.00"
Blade Length:2.625"
Blade Thickness:0.17"
Blade Material:1095
Blade Style:Clip Point
Blade Grind:Flat
Finish:Black
Edge Type:Plain
Handle Length:4.25"
Handle Thickness:0.17"
Handle Material:G-10
Color:Black
Weight:3.64 oz.
Sheath:Molded Polymer
*While supplies last. Void where prohibited. Please allow up to 20 weeks for delivery of Donation Bonus Knives