Donate to Win
SOG Knife Rights 2019 Limited Edition Terminus Slipjoint Folder: $56 Retail Value Without Engraving - ALL GONE!
Donated By:
SOG Specialty Knives & Tools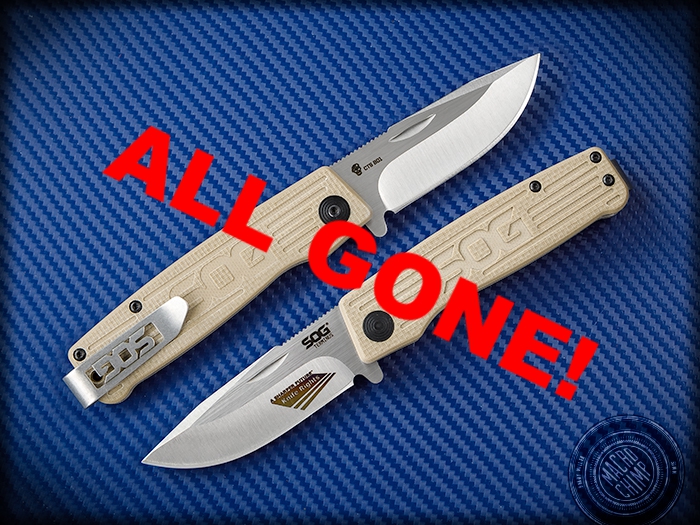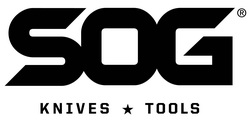 The Terminus is an all-purpose slipjoint folding knife. It features a quality 3.0-inch CTS BD1 stainless steel blade and G10 handles. The versatile clip point BD1 blade features a straight edge and a nail nick for opening. Textured G10 handles and jimping on the blade offer improved control during use. The small guard on the blade prevents accidental closure of the blade on fingers. Its slim profile makes it easy to carry with or without the reversible low-carry pocket clip. Laser engraved with the Knife Rights logo.
Tan G10 Handle Scales shown.
Knives may have Black G10 Handle Scales.
Unfortunately, we are unable to provide
donors a choice of color.
Generously donated by SOG Specialty Knives & Tools - Retail Value without engraving: $56 - ALL GONE!

Includes 9 Entries (4 FREE) + FREE Annual Membership or Renewal
Overall Length: 7.00"
Blade Length: 3.00"
Blade Thickness: 0.11"
Blade Material: CTS-BD1
Blade Style: Drop Point
Blade Grind: Hollow
Handle Length: 4.00"
Handle Thickness: 0.45"
Handle Material: G-10
Frame/Liner: Stainless Steel
Weight: 2.90 oz.
Pocket Clip: Tip-Up
Opener: Nail Nick
Lock Type: Slipjoint
*While supplies last. Void where prohibited. Please allow up to 16 weeks for delivery of Donation Bonus Knives