Donate to Win
Krudo Knives Vice B.A. (Bad Ass) Flipper Folder PLUS Titanium 7th Ave. Cigar Holder
Total Retail Value:
$472.00
Donated By:
Krudo Knives
**** Chosen by Winner:
Doug W.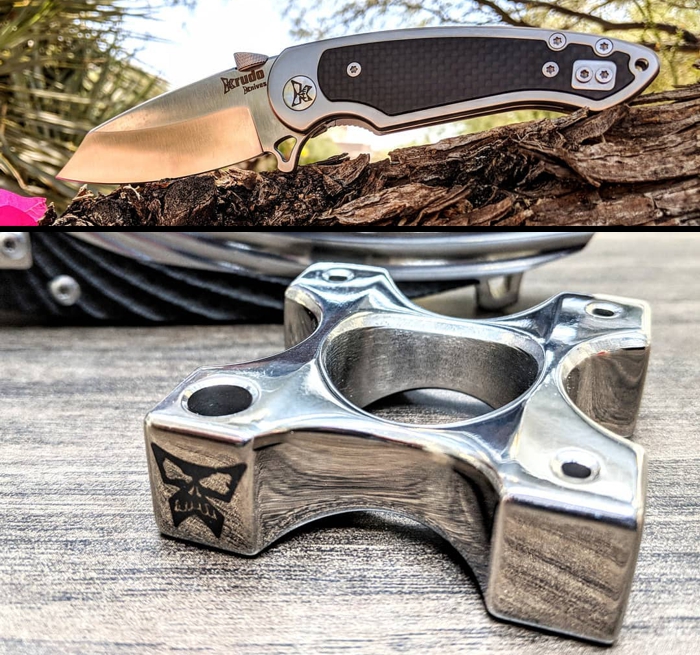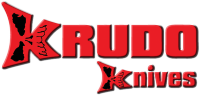 The Vice B.A. (Bad Ass) Flipper Folder ($297) from KRUDO Knives is a high quality folding knife with a unique style and confident grip that will quickly become one of your favorite knives. The 3-5/8" blade of Crucible S35VN powder metallurgy high carbon stainless has a funky reverse tanto point with an unusual deep belly. With multiple blade deployment options, Thumb Wedge or Flipper, Vice provides a smooth and fast blade deployment. The reversible clip is positioned for tip up carry. The Titanium frame lock with Carbon Fiber inlay measures 4-3/4" closed and weighs 5.8 oz.
This Vice folder is signed by Louis Krudo with an All Knives Matter inscription in the box lid as well.
The KRUDO Knives Titanium 7th Ave. Cigar Holder ($175) is a limited production item cut from 1/2-inch Titanium, this one being finished with a high polish.